Citigroup
American multinational investment bank and financial services corporation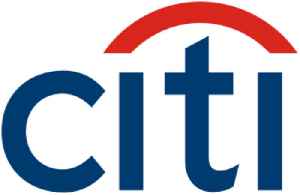 Citigroup Inc. or Citi is an American multinational investment bank and financial services corporation headquartered in New York City. The company was formed by the merger of banking giant Citicorp and financial conglomerate Travelers Group in 1998; Travelers was subsequently spun off from the company in 2002. Citigroup owns Citicorp, the holding company for Citibank, as well as several international subsidiaries. Citi is incorporated in NY.


Protests over police abuses flare again in Mexico

Masked men and women protesting police abuses vandalized buildings and threw stones at the U.S. Embassy in Mexico City on Friday as Mexican state authorities arrested three officers in a bid to quell..
Credit: Reuters Studio Duration: 00:40
Published
Stocks soar on growing economic optimism

Wall Street rose sharply on Wednesday, powered by bank and retail shares, as the further easing of lockdowns boosted hopes for an economic recovery. Conway G. Gittens has the market action.
Credit: Reuters Studio Duration: 02:00
Published
You Might Like
Citigroup closes some branches, mostly in LA and Chicago, due to George Floyd protests
Citigroup Inc said on Friday it would "proactively" close some branches and reduce hours at others in light of protests around the country in response to the death of George Floyd that have at times..
Reuters - Published
Citigroup's Mason expresses horror over Minneapolis killing
Citigroup Inc Chief Financial Officer Mark Mason, one of the few black executives on Wall Street, published a personal essay on Friday expressing his "horror, disgust and anger" over the killing of..
Reuters - Published
Citigroup looks to return some staff to NY headquarters over the summer: Bloomberg News
Citigroup Inc looks to return a small number of staff to its New York headquarters in July or possibly August, with workers reentering its London offices possibly even earlier, Chief Executive Officer..
Reuters - Published
Goldman, Citi among banks curbing Italy trips over coronavirus fears - sources
Goldman Sachs, Citigroup Inc, Credit Suisse and other investment banks have curbed trips to Italy amid fears that the coronavirus outbreak across the north of the country could quickly spread across..
Reuters - Published
Search this site and the web: