Clint Eastwood
American actor, composer, filmmaker, and politician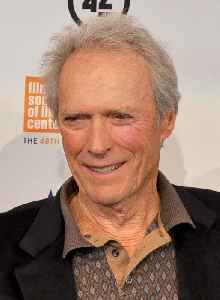 Clinton Eastwood Jr. is an American actor, filmmaker, musician, and politician. After achieving success in the Western TV series Rawhide, he rose to international fame with his role as the Man with No Name in Italian filmmaker Sergio Leone's Dollars Trilogy of spaghetti Westerns during the 1960s and as antihero cop Harry Callahan in the five Dirty Harry films throughout the 1970s and 1980s. These roles, among others, have made Eastwood an enduring cultural icon of masculinity.


You Might Like
Memorial Day 2020: Clint Eastwood, Elvis Presley, other stars who served in the military
Memorial Day is May 25, a chance to honor those who have served in America's armed forces. Lots of famous folks are veterans. Here are just some.
USATODAY.com - Published
Clint Eastwood on 2020 election: 'The best thing we could do is just get Mike Bloomberg in there'
Clint Eastwood, who expressed support for President Donald Trump in the 2016 election, appears to be switching gears to Michael Bloomberg in 2020.
USATODAY.com - Published
'Name a more iconic duo': Arnold Schwarzenegger and Clint Eastwood hit the slopes
Arnold Schwarzenegger and his close friend Clint Eastwood enjoyed a day of skiing ahead of the new year. And he shared photo proof on Instagram.
USATODAY.com - Published
How the Investigation Into Richard Jewell Unfolded
He was a suspect in the 1996 Atlanta Olympics bombing, and is now the subject of Clint Eastwood's new film. A look back on our reporting to understand the story.
NYTimes.com - Published
'Richard Jewell' Review: The Wrong Man
Clint Eastwood's take on the frenzied aftermath of the Olympic Park bombing is flawed and fascinating.
NYTimes.com - Published
Eastwood on impeachment: 'I don't like it but that's the way things are'
At the premiere of latest drama, "Richard Jewell," director Clint Eastwood and stars Kathy Bates and Jon Hamm ponder whether there are parallels between Richard Jewell's story and President Trump's..
USATODAY.com - Published
Clint Eastwood's 'American tragedy'
Director Clint Eastwood discusses the need to tell the story of Richard Jewell, a man unfairly accused of planting a bomb at the 1996 Olympics in Atlanta. (Nov. 21)  
USATODAY.com - Published
Exclusive first look: Clint Eastwood's 'Richard Jewell' stars Paul Walter Hauser, Sam Rockwell
Exclusive first look at Clint Eastwood's 'Richard Jewell,' which stars Paul Walter Hauser ('I, Tonya') as the Olympic bombing hero wrongly suspected.
USATODAY.com - Published