Victoria Monét
American singer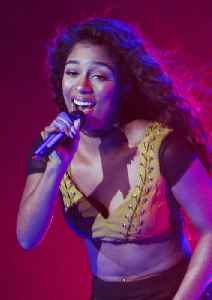 Victoria Monét McCants is an American singer and songwriter. She became involved in performing arts at a young age, singing in the youth choir at her church, and performing in a city dance team. She soon took to writing and began working with producer Rodney Jerkins. Previously signed to Atlantic Records, Monét released her debut EP Nightmares & Lullabies: Act 1 in 2014 and her follow-up EP Nightmares & Lullabies: Act 2 in 2015. Monét would follow this with the Life After Love, Pt. 1 and Life After Love Pt. 2 EPs in February and September of 2018 respectively. Part one of her debut album, JAGUAR, was released on August 7, 2020.


You Might Like
Victoria Monet: 'My music is a form of protest'
Victoria Monet, who's penned songs for Ariana Grande, Chris Brown and Brandy, explains writing music for herself versus other musicians. She also says a form of her activism is representation. (Aug...
USATODAY.com - Published
Victoria Monet releases new solo project, 'Jaguar'
Victoria Monet, known for writing hits for huge artists such as Ariana Grande, Chris Brown and Brandy, has released a new solo project called "Jaguar." (Aug. 12)  
USATODAY.com - Published
Search this site and the web: