Ghislaine Maxwell
British socialite, daughter of Robert Maxwell; associate of Jeffrey Epstein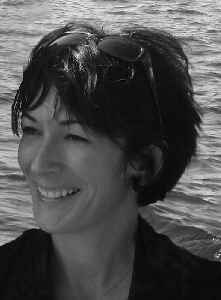 Ghislaine Noelle Marion Maxwell is a British socialite, known for her association with financier and convicted sex offender Jeffrey Epstein. She worked for her father, the publishing tycoon Robert Maxwell, until his death in 1991 when she moved to the United States and became a close associate of Epstein. In 2020, she was charged with the crimes of enticement of minors and sex trafficking of underage girls.


Judge Says No: Ghislaine Maxwell's Request

(CNN) A federal judge has denied Ghislaine Maxwell's request to be moved to the general prison population, saying changes to her confinement are unnecessary at this time. Lawyers for Maxwell, Jeffrey..
Credit: Wochit News Duration: 00:32
Published
Ghislaine Maxwell Complains About Jail

(Newser) – Jeffrey Epstein's death is making Ghislaine Maxwell's jail stay all the harder—or so claim her lawyers. In a Monday night court filing, they say Maxwell has been subject to "uniquely..
Credit: Wochit News Duration: 00:33
Published
Ghislaine Maxwell Petitions Judge: Jail Restrictions

New York (CNN) Attorneys for Ghislaine Maxwell asked a federal judge on Monday to direct the Bureau of Prisons to release her into the general population of the federal facility where she's..
Credit: Wochit News Duration: 00:33
Published
Trump Justifies Wishing Ghislaine Maxwell Well

President Donald Trump has revealed why he wished Ghislaine Maxwell well after she was arrested. Last month, when asked about Maxwell's arrest, Trump told reporters: 'I just wish her well, frankly.'..
Credit: Wochit News Duration: 00:41
Published
You Might Like



WorldView: Myanmar ordered to prevent Rohingya genocide and more headlines

The United Nations' top court has ordered Myanmar's military to prevent a genocide against the country's Rohingya Muslims. Ghislaine Maxwell, friend of Jeffrey Epstein, has had her phone hacked. And..




CBS News - Published





An arrest changed the course of 'Surviving Jeffrey Epstein'

The filmmakers behind "Surviving Jeffrey Epstein" moved quickly to document when Ghislaine Maxwell was arrested on federal charges that she acted as a recruiter for Jeffrey Epstein's sexual abuse. The..




USATODAY.com - Published





President Trump Suggests Jeffrey Epstein Might've Been Killed in Jail

President Trump is doubling down on his well-wishes for alleged child sex trafficker Ghislaine Maxwell behind bars -- his reason ... Jeffrey Epstein might've been killed in there himself. DT sat for an..




TMZ.com - Published





How arrest of Jeffrey Epstein associate Ghislaine Maxwell changed Lifetime's new 'Surviving' documentary

The July arrest of Ghislaine Maxwell has impacted a Lifetime docu-series "Surviving Jeffrey Epstein" premiering over two nights beginning Sunday.




USATODAY.com - Published





Unsealed documents resurface accusations in Ghislaine Maxwell case

The judge in the case of Ghislaine Maxwell, charged with recruiting teenage girls for financier Jeffrey Epstein to sexually abuse, said Friday that her attorneys can't identify accusers.




USATODAY.com - Published





Prince Andrew vs. the feds: Can he be forced to talk about Jeffrey Epstein, Ghislaine Maxwell?

Efforts by prosecutors to press Prince Andrew into cooperating in the Jeffrey Epstein/Ghislaine Maxwell sex-crimes case appear to be at a stalemate.




USATODAY.com - Published





Trump says of Ghislaine Maxwell, 'I wish her well'

President Donald Trump offered sympathetic words to Ghislaine Maxwell, Jeffrey Epstein's longtime companion who stands accused of facilitating the abuse of girls by the sex offender. But Trump says he..




USATODAY.com - Published





Why the Ghislaine Maxwell case is so shocking to so many

Ghislaine Maxwell, accused of helping Jeffrey Epstein recruit, groom and sexually abuse girls, defies our stereotypes of a perpetrator, experts say.




USATODAY.com - Published




Mary Trump's tell-all book, Alabama Senate primary, Ghislaine Maxwell in court: 5 things to know Tuesday

Mary Trump's much-anticipated memoir is out, Jeffrey Epstein's longtime associate Ghislaine Maxwell is due in court and more news to start off your Tuesday.




USATODAY.com - Published





Prosecutors in Ghislaine Maxwell case say proposed $5 million bond is 'effectively meaningless'

Prosecutors in New York doubled down in their bid to keep Jeffrey Epstein associate Ghislaine Maxwell behind bars while awaiting trial.




USATODAY.com - Published





'Ghislaine Maxwell is not Epstein': Attorneys argue for bail ahead of detention hearing, cite COVID threat

Ghislaine Maxwell's attorneys seek bail; cite virus threat and distance socialite from Jeffrey Epstein




USATODAY.com - Published





Epstein associate transferred to NYC jail

Jeffrey Epstein's longtime confidante Ghislaine Maxwell has been transferred to New York City to face charges she recruited women and girls for him to sexually abuse. (July 6)  




USATODAY.com - Published





Days after Ghislaine Maxwell's arrest, Epstein accuser demands investigation into sexual battery allegation

Alicia Arden, a model, accused Jeffrey Epstein of groping her inside a hotel room during what she thought was supposed to be an interview.




USATODAY.com - Published





AP Top Stories July 2 P

Here are the top stories for Thursday, July 2: Epstein associate Ghislaine Maxwell arrested; President Trump honors American businesses; Vice President Mike Pence tells 'family story' to naturalized..




USATODAY.com - Published





US DOJ: Would like Prince Andrew to talk Epstein

British socialite Ghislaine Maxwell was arrested by the FBI on Thursday on charges she helped procure underage sex partners for financier Jeffrey Epstein. (July 2)  




USATODAY.com - Published





Feds arrest Jeffrey Epstein associate Ghislaine Maxwell

Ghislaine Maxwell, the longtime associate of Jeffrey Epstein, was arrested Thursday morning as part of the continuing federal inquiry into the disgraced financier's child sex trafficking operation.




USATODAY.com - Published

Also reported by •CBS News


Facing death threats, ex-Jeffrey Epstein associate Maxwell sues his estate

Ghislaine Maxwell, the former girlfriend and longtime associate of Jeffrey Epstein, has sued the late financier's estate, seeking to recoup legal fees to defend against women's claims that she helped..




Reuters - Published





Exclusive: FBI investigating British socialite and others who 'facilitated' Epstein

The FBI is investigating British socialite Ghislaine Maxwell and several other people linked to U.S. financier Jeffrey Epstein, who killed himself while awaiting trial on sex trafficking charges,..




Reuters - Published




Exclusive: FBI investigates Briton, others for Epstein links - sources

The FBI is investigating British socialite Ghislaine Maxwell and several other people linked to U.S. financier Jeffrey Epstein, who killed himself while awaiting trial on sex trafficking charges,..




Reuters - Published




Who is Ghislaine Maxwell, the Epstein confidant under FBI investigation?

Accused sex trafficker Jeffrey Epstein's death has led to mounting questions about his longtime associate Ghislaine Maxwell, who Reuters reported on Friday is being investigated by the FBI along with..




Reuters - Published




Jeffrey Epstein accuser speaks out, Cornell student found dead after frat party

Watch Part 2 of "CBS This Morning": Maria Farmer, who accuses Jeffrey Epstein and Ghislaine Maxwell of sexual assault, says Maxwell threatened her life and the FBI "failed" her. Also, the parents of a..




CBS News - Published





Jeffrey Epstein accuser says Ghislaine Maxwell threatened her life, FBI "failed" her

One of Jeffrey Epstein's accusers, who says she had an inside view of his alleged sex trafficking operation, is sharing new details of what happened. Maria Farmer and her younger sister, Annie, claim..




CBS News - Published





Epstein accuser says his alleged accomplice told her: "There's so many ways to die"

Farmer has accused Jeffrey Epstein and his friend Ghislaine Maxwell of sexually assaulting her in 1996




CBS News - Published





Meet the Sisters Who First Tried to Take Down Jeffrey Epstein

Nine years before any police investigation, Maria and Annie Farmer reported the troubling behavior of Jeffrey Epstein and his companion, Ghislaine Maxwell. No one would listen.




NYTimes.com - Published





Epstein accuser targets his businesses as details emerge about Ghislaine Maxwell

The mystery surrounding a woman accused of being Jeffrey Epstein's accomplice, Ghislaine Maxwell, is deepening. Several accusers are suing her and other women for allegedly running Epstein's sex..




CBS News - Published





Ghislaine Maxwell was apparently living at secluded mansion in New England beach town

CBS News has confirmed with a nearby property manager that British socialite Ghislaine Maxwell was recently living at a secluded mansion in the small New England beach town Manchester-by-the-Sea and..




CBS News - Published




Whatever Happened to Ghislaine Maxwell's Plan to Save the Oceans?

The philanthropic works of Jeffrey Epstein's ex-girlfriend never materialized. Now, she's being sued by one of his victims.




NYTimes.com - Published





Epstein accuser details alleged tactics to lure her: "The trap was set"

Jennifer Araoz, who claims Epstein raped her when she was 14, sues Epstein's former girlfriend Ghislaine Maxwell and three unnamed members of his staff




CBS News - Published





Epstein accuser files lawsuit in fight for justice

One of Jeffrey Epstein's accusers has filed a lawsuit against his estate, Ghislaine Maxwell and three other female staffers. Epstein has been accused of sexually abusing dozens of teen girls, and many..




CBS News - Published





Jeffrey Epstein accuser sues companion Ghislaine Maxwell as alleged enabler

Under a new Child Victims Act, a Jeffrey Epstein accuser is suing his estate and a longtime associate, Ghislaine Maxwell, and other staffers.




USATODAY.com - Published




Epstein accuser sues alleged co-conspirator Ghislaine Maxwell

One of Jeffrey Epstein's alleged victims has filed a civil lawsuit that targets not only the multimillionaire's estate, but also his alleged co-conspirators, including British socialite and Epstein's..




CBS News - Published





Jeffrey Epstein accuser sues financier's estate, Maxwell, others

A woman who has accused Jeffrey Epstein of sexual misconduct on Wednesday filed a lawsuit against the financier's estate, Epstein's former associate Ghislaine Maxwell, and three unnamed staff members..




Reuters - Published





Epstein death shifts focus to British alleged co-conspirator

Socialite Ghislaine Maxwell has been accused of finding teenage girls for Epstein and his friends, including a British royal




CBS News - Published





The 'Lady of the House' Who Was Long Entangled With Jeffrey Epstein

Ghislaine Maxwell worked with Mr. Epstein for more than a decade, raising questions about what she knew of his alleged sexual exploitation of young women and girls.




NYTimes.com - Published