Naomi Osaka
Tennis player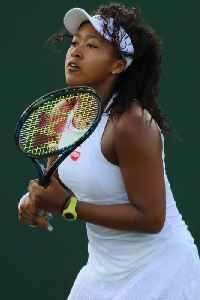 Naomi Osaka
is a professional tennis player who represents Japan. Osaka has been ranked No. 1 by the Women's Tennis Association (WTA), and is the first Asian player to hold the top ranking in singles. She has won five titles on the WTA Tour, including two titles at both the Grand Slam and Premier Mandatory levels. Osaka won her first two Grand Slam singles titles in back-to-back Grand Slam tournaments at the 2018 US Open and the 2019 Australian Open, and is the first player to achieve this feat since Jennifer Capriati in 2001.
You Might Like
Naomi Osaka gives up U.S. citizenship to play for Japan in Olympics
Japanese law requires dual-nationality citizens to choose one at the age of 22 — and Osaka is choosing Japan
CBS News - Published
At the U.S. Open, Young Women Coming Into Their Own
Naomi Osaka. Coco Gauff. Bianca Andreescu. The women of the U.S. Open are holding their heads high.
NYTimes.com - Published
Your Tuesday Briefing
Boat Fire, Brexit, Naomi Osaka: Here's what you need to know.
NYTimes.com - Published
Coco Gauff's US Open run comes to an end with loss to defending champion Naomi Osaka
Coco Gauff showcased her electrifying athleticism and punishing power at times, but it wasn't enough to overcome No. 1 Naomi Osaka.
USATODAY.com - Published
Naomi Osaka defeats Coco Gauff in 2 sets at U.S. Open
Gauff, 15, is the youngest player since 1996 to make the third round at the U.S. Open
CBS News - Published
Gauff, 15, to take on defending champ Osaka next at US Open
Fifteen-year-old American Coco Gauff became the youngest woman in the U.S. Open's third round and set up a showdown against defending champion and No. 1 seed Naomi Osaka
USATODAY.com - Published
US Open: Coco Gauff sets up match with Naomi Osaka after three-set win against Timea Babos
Coco Gauff breezes through first set in second round of US Open, then battles to get past Timea Babos in third set; defending champ Naomi Osaka next.
USATODAY.com - Published
Naomi Osaka is "nervous" to talk to Serena Williams
Osaka is heading to the 139th U.S. Open next week to defend her title
CBS News - Published
Serena Williams says she sent apology letter to Naomi Osaka
"I would never, ever want the light to shine away from another female, specifically another black female athlete," the tennis legend wrote in Harper's Bazaar
CBS News - Published
'Overthinker' Osaka ready to fight for No.1 spot again
Naomi Osaka reckons that she can be guilty of over-thinking things but now her mind's been freed of having to protect the world no.1 tag, the young Japanese is actually feeling liberated by the idea of..
Reuters - Published
Serena Williams and Naomi Osaka out at French Open
"In that first set in particular, she hit pretty much inches from the line, and I haven't played anyone like that in a long time," Williams said
CBS News - Published
Serena, Osaka, Halep headline 3rd round French Open action
Serena Williams, Naomi Osaka and Simona Halep all have had their rough patches so far in the French Open
USATODAY.com - Published