United States Department of the Treasury
United States federal executive department
---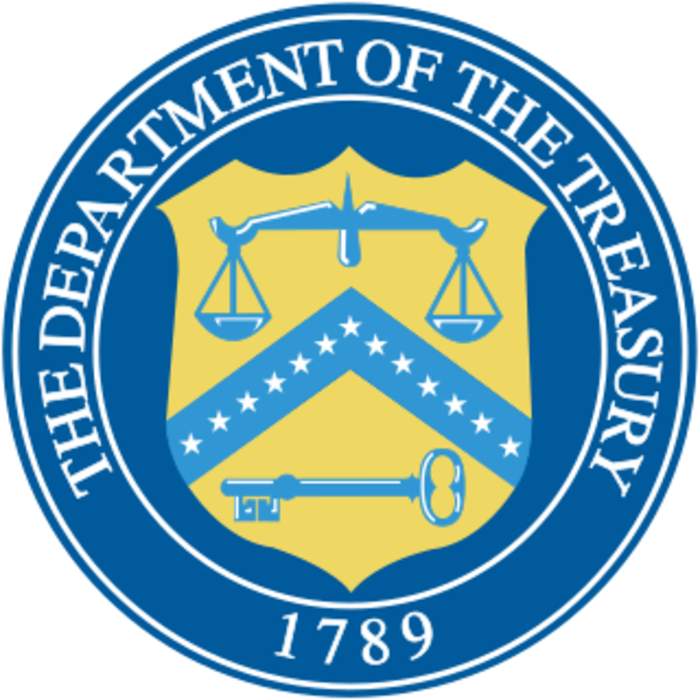 The Department of the Treasury (USDT) is the national treasury of the federal government of the United States where it serves as an executive department. The department oversees the Bureau of Engraving and Printing, and the U.S. Mint; these two agencies are responsible for printing all paper currency and coins, while the treasury executes its circulation in the domestic fiscal system. The USDT collects all federal taxes through the Internal Revenue Service; manages U.S. government debt instruments; licenses and supervises banks and thrift institutions; and advises the legislative and executive branches on matters of fiscal policy. The Department is administered by the secretary of the treasury, who is a member of the Cabinet. The treasurer of the United States has limited statutory duties, but advises the Secretary on various matters such as coinage and currency production. Signatures of both officials appear on all Federal Reserve notes.
On Thursday, Democrats reintroduced legislation that would provide every child with an interest-accruing fund managed by the..
United States Department of the Treasury media coverage
The U.S. Treasury Department is taking steps to resume efforts to put escaped slave and abolitionist Harriet Tubman on the $20..