Internet Research Agency
Organization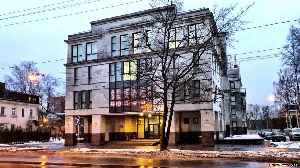 The Internet Research Agency, also known as Glavset and known in Russian Internet slang as the Trolls from Olgino, is a Russian company engaged in online influence operations on behalf of Russian business and political interests. It is linked to Russian oligarch Yevgeny Prigozhin and based in Saint Petersburg.


U.S. sanctions Russia-linked Ukrainian lawmaker

The United States on Thursday imposed sanctions on a pro-Russian Ukrainian lawmaker linked to Republican efforts to dig up dirt on Democratic presidential candidate Joe Biden and his son Hunter,..
Credit: Reuters - Politics Duration: 01:47
Published
You Might Like
Search this site and the web: