LVMH
French multinational luxury goods conglomerate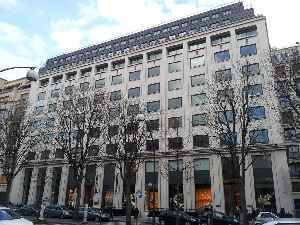 LVMH Moët Hennessy Louis Vuitton, commonly known as LVMH, is a French multinational corporation and conglomerate specializing in luxury goods, headquartered in Paris, France. The company was formed in 1987 through the merger of fashion house Louis Vuitton with Moët Hennessy, which was established after the 1971 merger between the champagne producer Moët & Chandon and the cognac producer Hennessy. LVMH controls around 60 subsidiaries that each manage a small number of prestigious brands, 75 in total. The subsidiaries are often managed independently, under the umbrellas of six branches: Fashion Group, Wines and Spirits, Perfumes and Cosmetics, Watches and Jewelry, Selective Distribution, and Other Activities. The oldest of the LVMH brands is wine producer Château d'Yquem, which dates its origins back to 1593.


Acclaimed Designer Kenzo Has Died Of COVID-19

Japanese designer Kenzo Takada died in Paris on Sunday due to COVID-19-related complications. He was 81. Famous for his international luxury fashion house Kenzo, he inaugurated his flagship store in..
Credit: Wochit News Duration: 00:34
Published
LVMH may find most sales are final

France's LVMH faces an uphill battle in walking away from its $16 billion deal to buy U.S. jeweler Tiffany, with legal experts noting most mergers which end up in court are renegotiated rather than..
Credit: Reuters Studio Duration: 01:26
Published
LVMH to counter sue Tiffany over troubled deal

Luxury goods group LVMH said on Thursday it would counter-sue Tiffany, accusing it of mismanagement through the coronavirus crisis after the U.S. jeweler accused the French group of trying to bow out..
Credit: Reuters Studio Duration: 01:19
Published
You Might Like
Search this site and the web: