Bureau of Alcohol, Tobacco, Firearms and Explosives
Federal law enforcement organization of the United States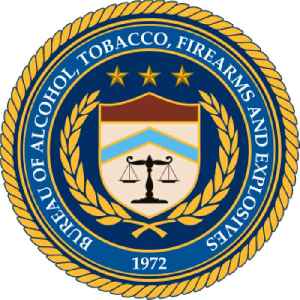 The Bureau of Alcohol, Tobacco, Firearms and Explosives (ATF) is a federal law enforcement organization within the United States Department of Justice. Its responsibilities include the investigation and prevention of federal offenses involving the unlawful use, manufacture, and possession of firearms and explosives; acts of arson and bombings; and illegal trafficking and tax evasion of alcohol and tobacco products. The ATF also regulates via licensing the sale, possession, and transportation of firearms, ammunition, and explosives in interstate commerce. Many of the ATF's activities are carried out in conjunction with task forces made up of state and local law enforcement officers, such as Project Safe Neighborhoods. The ATF operates a unique fire research laboratory in Beltsville, Maryland, where full-scale mock-ups of criminal arson can be reconstructed. The agency is led by Thomas E. Brandon, Acting Director, and Ronald B. Turk, Acting Deputy Director. The ATF has 4,770 employees, and an annual budget of $1.15 billion (2012).


Nationwide investigation into theft of gun parts from ATF firearms facility
The theft of thousands of gun parts and some guns from the Bureau of Alcohol, Tobacco, Firearms and Explosives is now the subject of a nationwide investigation. ATF officials still do not know the full..
CBS News - Published
Feds launch search for 'substantial' number of parts, guns stolen from ATF disposal site
Federal authorities launched a search for stolen firearms and gun parts. A security guard charged was in a theft from a government disposal facility.
USATODAY.com - Published
Justice Department launches multistate search for stolen firearms
Federal agents have launched a multistate search for firearms stolen from an ATF facility. The weapons were supposed to be destroyed. Jeff Pegues reports.
CBS News - Published
Search this site and the web:
You Might Like