David Hume Kennerly
American photographer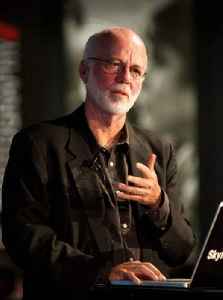 David Hume Kennerly is an American photographer. He won the 1972 Pulitzer Prize for Feature Photography for his portfolio of photographs of the Vietnam War, Cambodia, East Pakistani refugees near Calcutta, and the Ali-Frazier fight in Madison Square Garden. He has photographed every American president since Lyndon B Johnson. He is the first Presidential Scholar at the University of Arizona.


You Might Like
"Sunday Morning" Full Episode 8/9
Hosted by Jane Pauley. In our cover story, Jill Schlesinger looks at what educators and students may expect when colleges and universities open for the fall semester. Plus: Rita Braver profiles Dr...
CBS News - Published
One photographer's intimate view of the presidency
As the official photographer for Gerald Ford, Pulitzer Prize-winner David Hume Kennerly was granted unprecedented access to the White House and first family, capturing a post-Watergate president intent..
CBS News - Published
An unprecedented lens on the White House
On August 9, 1974, Richard Nixon resigned in the face of Watergate investigations and impeachment hearings, and Gerald R. Ford became the 38th President of the United States. Ford's hand-picked..
CBS News - Published
The story behind an iconic Betty Ford photo
Pulitzer Prize-winner David Hume Kennerly was the official White House photographer during the Ford administration. In this web extra, he talked with correspondent Jim Axelrod about how he captured a..
CBS News - Published
Search this site and the web: