Milo Yiannopoulos
British polemicist and political commentator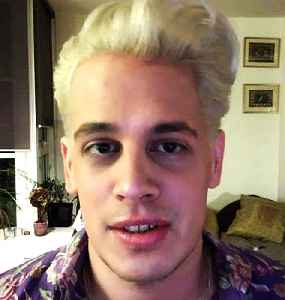 Milo Yiannopoulos, or pen name Milo Andreas Wagner, is a British far-right political commentator, public speaker, and writer. Yiannopoulos is a former editor for Breitbart News who describes himself as a "cultural libertarian". Through his speeches and writings, he ridicules Islam, feminism, social justice, and political correctness.


Heavy police presence in Washington for "Demand Free Speech" rally
Conservative and controversial names like Milo Yiannopoulos​ and former Trump campaign adviser Roger Stone​ will reportedly attend
CBS News - Published
Boston officials approve "Straight Pride Parade"
Conservative commentator Milo Yiannopoulos will be the parade's grand marshal and mascot
CBS News - Published
Facebook and Instagram ban high-profile extremists from platforms
Facebook's decision to ban several high-profile extremists from Facebook and Instagram is drawing both praise and outrage. Facebook cited its policies against allowing dangerous individuals and..
CBS News - Published
Facebook bans Alex Jones, Louis Farrakhan, others over hate speech
Facebook banned conspiracy theorist Alex Jones, Louis Farrakhan and Milo Yiannopoulos, citing its policies against "dangerous individuals" on its platforms. Jeff Pegues reports.
CBS News - Published
Milo Yiannopoulos banned from entering Australia after massacre comments
"Yiannopoulos' comments on social media regarding the Christchurch terror attack are appalling and foment hatred and division," an official said
CBS News - Published
Australia bans tour by alt-right star Milo Yiannopoulos over New Zealand massacre remarks
Australia — home of the suspected gunman in the killing of 49 people at a New Zealand mosque — has banned right-wing commentator Milo Yiannopoulos from touring over his social media response to..
USATODAY.com - Published
You Might Like