National Security Advisor (United States)
White House advisory position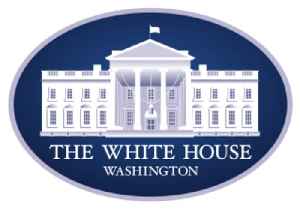 The Assistant to the President for National Security Affairs (APNSA), commonly referred to as the National Security Advisor (NSA) or at times informally termed the NSC Advisor, is a senior aide in the Executive Office of the President, based at the West Wing of the White House, who serves as the chief in-house advisor to the president of the United States on national security issues. The National Security Advisor is appointed by the president and does not require confirmation by the Senate, but an appointment of a three or four-star general to the role requires Senate reconfirmation of military rank.


John Bolton on the relationship between Johnson and Trump

In an interview on tonight's Channel 4 News, John Bolton, who served as President Donald Trump's National Security Advisor from April 2018 to September 2019, said the election of Boris Johnson as Prime..
Credit: ODN Duration: 01:13
Published
You Might Like



Trump's national security advisor to attend Russia's May 9 Victory Day parade

U.S. National Security Advisor Robert O'Brien will travel to Moscow to attend Russia's World War Two Victory Day celebrations in May, U.S. ambassador John Sullivan was cited as saying on Thursday by..




Reuters - Published





Trump sent North Korea's Kim birthday wishes: South Korea's national security adviser

U.S. President Donald Trump sent a happy birthday message to North Korean leader Kim Jong Un, South Korea's National Security Advisor Chung Eui-Yong said on Friday.




Reuters - Published





U.S. National Security Adviser warns UK about allowing Huawei in 5G: FT

U.S. National Security Adviser Robert O'Brien has warned UK about allowing China's Huawei Technologies Co Ltd [HWT.UL] into its 5G telecommunications networks, saying such a move would pose a risk to..




Reuters - Published





Turkey should scrap Russian missile system or face U.S. sanctions: White House official

The United States is very upset about Turkey's purchase of Russian missile defense systems and could impose sanctions on Ankara if it does not "get rid" of them, White House National Security Adviser..




Reuters - Published





National security adviser says U.S. "concerned" about war crimes in Syria despite Erdogan visit to White House

National Security Adviser Robert O'Brien says the idea that the United States greenlighted Turkey's offensive on Kurdish forces in Syria is "false."




CBS News - Published





Ret. Adm. James Winnefeld says basic training and maintenance is "stretched" on U.S. warships

National Security Advisor under President Obama Tom Donilon and the Former Vice Chairman of the Joint Chiefs of Staff and CBS News Military and Homeland Security Advisor Retired Admiral James "Sandy"..




CBS News - Published





John Bolton out as Trump's national security sdviser

National Security Adviser John Bolton is out of a job after disagreements with President Trump on foreign policy issues including Iran, Afghanistan and North Korea. CBS News White House correspondent..




CBS News - Published




Trump Names Robert O'Brien, Hostage Mediator, as National Security Adviser

The president announced on Twitter that Mr. O'Brien will replace John Bolton, who was ousted amid myriad differences with Mr. Trump over foreign policy.




NYTimes.com - Published





Iran says U.S. should avoid 'warmongers' after Bolton departure

Iran said on Wednesday Washington should distance itself from "warmongers" after the resignation of hawkish White House National Security Adviser John Bolton, and Tehran stood by its demand that..




Reuters - Published





AP Top Stories September 11 A

Here's the latest for Wednesday September 11th: Republican wins North Carolina special election; Bolton out as National Security Adviser; North Korea says it tested multiple rocket launcher; September..




USATODAY.com - Published





Iran says sacking of Bolton won't lead to talks with U.S.

The resignation of White House National Security Adviser John Bolton, a hawk on Iran, will not lead to talks between Washington and Tehran, Iran said on Wednesday.




Reuters - Published





Donald Trump fires top national security aide John Bolton, citing 'disagreements'

Trump said John Bolton will no longer serve as his National Security Adviser, noting that that the two "disagreed strongly" on many issues.




USATODAY.com - Published





Belarus leader tells Trump adviser he wants to reset U.S. ties - TASS

Belarusian President Alexander Lukashenko told U.S. National Security Advisor John Bolton at talks in Minsk on Thursday that he wanted to reset ties between Washington and Minsk, the TASS news agency..




Reuters - Published





Trump adviser Bolton, in Ukraine, warns of Chinese influence

U.S. National Security Advisor John Bolton warned on Wednesday of the threat of unfair Chinese trade practices during a trip to Kiev and said he had discussed his concerns with officials, including..




Reuters - Published





Turkey expresses 'unease' to US over its removal from F-35 program: CNN Turk

President Tayyip Erdogan's spokesman expressed "unease" on Thursday in a telephone call with U.S. National Security Advisor John Bolton over Washington's decision to remove Turkey from its F-35..




Reuters - Published





National Security Adviser John Bolton denies U.S. is considering softer North Korea deal

National Security Adviser John Bolton is denying reports that the U.S. would accept if North Korea froze their nuclear program, rather than denuclearizing completely. This comes after President Trump..




CBS News - Published