George Washington
1st president of the United States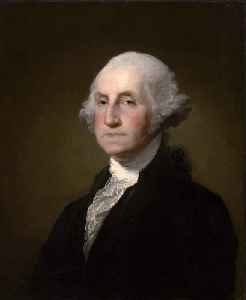 George Washington was an American political leader, military general, statesman, and Founding Father who also served as the first president of the United States from 1789 to 1797. He led Patriot forces to victory in the nation's War of Independence, and he presided at the Constitutional Convention of 1787 which established the new federal government. He has been called the "Father of His Country" for his manifold leadership in the formative days of the new nation.


227 years later, George Washington's gift to famed Iroquois chief returned to Senecas
The pipe-tomahawk was stolen from the New York State Museum sometime before 1950 before an anonymous donor returned it in 2018.
USATODAY.com - Published
Search this site and the web:
You Might Like