Christopher Darden
American lawyer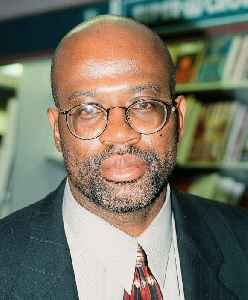 Christopher Allen "Chris" Darden is an American lawyer, author, actor, lecturer, and practicing attorney. He was a 15-year veteran of the Los Angeles County District Attorney's office, where he was assigned to the prosecution of O. J. Simpson, a role in which he gained a great deal of national attention.


Lawyer for Nipsey Hussle's accused killer withdraws after threats
Prominent defense attorney Chris Darden, a onetime member of the O.J. Simpson prosecution team who was representing the accused killer of Los Angeles rapper-activist Nipsey Hussle, withdrew from the..
Reuters - Published
Christopher Darden wants out as lawyer for Nipsey Hussle accused shooter Eric Holder
Christopher Darden, the former prosecutor of O.J. Simpson, withdrew from defending Nipsey Hussle accused shooter Eric Holder in Los Angeles on Friday.
USATODAY.com - Published
Chris Darden, O.J. Simpson Prosecutor, Is Now Defending the Suspect in Nipsey Hussle's Killing
After the trial in which he made O.J. Simpson put on the bloody glove, Mr. Darden has worked as a law professor and has helped write several legal thrillers.
NYTimes.com - Published
Search this site and the web:
You Might Like