Shon Hopwood
American bank robber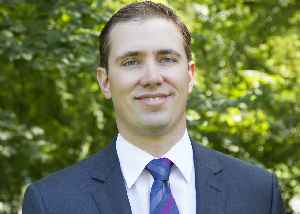 Shon Robert Hopwood is an American convicted felon, appellate lawyer, and professor of law at Georgetown University Law Center. Hopwood became well-known as a jailhouse lawyer who served time in prison for bank robbery. While in prison, he started spending time in the law library, and became an accomplished United States Supreme Court practitioner by the time he left in 2009.


Meet a convicted felon who became a Georgetown law professor
Shon Hopwood was serving time for armed bank robbery when he discovered he had a brilliant mind for the law. Steve Kroft reports on an improbable tale of redemption
CBS News - Published
Steve Kroft reports remarkable story of redemption
Steve Kroft says Shon Hopwood's journey from convicted bank robber to Georgetown law professor is "one of the most compelling stories" he's ever reported on 60 Minutes
CBS News - Published
From criminal inmate to criminal law
The first time Shon Hopwood got a case heard by the Supreme Court, he had never been to law school. And he was an inmate serving time for armed robbery.
CBS News - Published
Why long prison sentences may not deter criminals
Young men who commit crimes aren't the type to "weigh out the consequences" before making a decision, says Shon Hopwood. He should know
CBS News - Published
Sentencing: How long is too long?
Five years is enough in most cases, says Shon Hopwood on 60 Minutes. The longer you incarcerate someone, he says, the less likely they are to succeed
CBS News - Published
"Prison is not the place for personal growth"
Shon Hopwood's redemption tale didn't happen because of federal prison--it happened in spite of it, he tells Steve Kroft on 60 Minutes
CBS News - Published
You Might Like