Jeffrey Kluger
American writer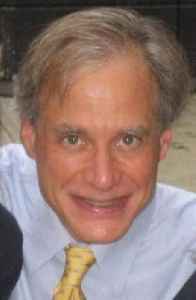 Jeffrey Kluger is a senior writer at Time magazine and author of nine books on various topics, such as The Narcissist Next Door (2014); Splendid Solution: Jonas Salk and the Conquest of Polio (2005); The Sibling Effect (2011); and Lost Moon: The Perilous Voyage of Apollo 13 (1994). The latter work was the basis for Ron Howard's film Apollo 13 (1995). He is also the author of two books for young adults: Nacky Patcher and the Curse of the Dry-Land Boats (2007) and Freedom Stone (2011).


Preview: Elon Musk on SpaceX and a link to history
SpaceX founder Elon Musk's rocket launches have a unique tie to the Apollo program, as he explains to Time magazine editor-at large Jeffrey Kluger, in this preview of an interview to be broadcast on..
CBS News - Published
"Sunday Morning" Full Episode 7/14
This week's edition of "Sunday Morning," hosted by Jane Pauley, features Time magazine editor-at-large Jeffrey Kluger's report on the 50th anniversary of the Apollo 11 moon landing. Plus: Tracy Smith..
CBS News - Published
To the Moon! Apollo 11's great adventure
Jeffrey Kluger, editor-at-large at Time magazine, recounts the human landmark of landing men on the lunar surface. Kluger talks with Apollo 11 command module pilot Michael Collins and astronaut Edwin..
CBS News - Published
Search this site and the web:
You Might Like