Garrett McNamara
American professional surfer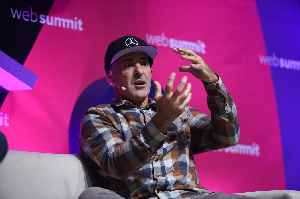 Garrett 'GMAC' McNamara is an American professional big wave surfer and extreme waterman known for breaking the world record for largest wave ever surfed at Nazaré, Portugal, surviving a monstrous wave at Jaws, and riding tsunami from calving glaciers in Alaska.


You Might Like
Riding the waves of Nazaré with Garrett McNamara
A place in Portugal offers chances to surf record-breaking waves. One world-class surfer tells Anderson Cooper what those waves are like.
CBS News - Published
Targeting Americans, A radical solution, The ride of his life
Brain trauma suffered by U.S. diplomats abroad could be work of hostile foreign government; Then, how the NYU School of Medicine is going tuition-free; And, riding the waves of Nazaré with Garrett..
CBS News - Published
"For the average person, it could easily be hell"
"Imagine an avalanche coming down after you." Big wave surfer Garrett McNamara tells Anderson Cooper what it's like to ride a giant wave.
CBS News - Published
What's it like to surf a 78-foot wave?
This week on 60 Minutes, Anderson Cooper visits Nazare, Portugal, home to some of the largest waves in the world. That's where surfer Garrett McNamara rode a 78-foot swell, a world record at the time...
CBS News - Published
Anderson Cooper hits 30-foot waves (sort of)
Correspondent Anderson Cooper wanted to get a feel for the water as he and his producer profiled surfer Garrett McNamara for this week's 60 Minutes. The record-breaking waves in Nazare, Portugal aren't..
CBS News - Published
Search this site and the web: