Sheila Jackson Lee
American politician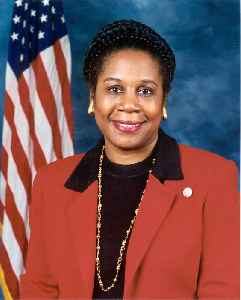 Sheila Jackson Lee is an American politician. She is currently the U.S. Representative for Texas's 18th congressional district, currently serving in her 13th term in the House, having served since 1995. The district includes most of central Houston. She is a member of the Democratic Party.


Rep. Jackson Lee questions Mueller on the 10 acts of possible obstruction
Rep. Sheila Jackson Lee questioned Robert Mueller on the possible 10 episodes of presidential obstruction outlined in the special counsel report, including "efforts to remove the Special Counsel and to..
CBS News - Published
Rep. Sheila Jackson Lee wants "positive discussion" of slavery reparations bill
House lawmakers held a hearing last month over a bill that would set up a commission to study paying reparations for slavery. Rep. Shelia Jackson Lee, D-Texas, is sponsoring that bill. She joined CBSN..
CBS News - Published
Sheila Jackson Lee talks about what a reparations commission would do
The commission would explore the government's role in supporting slavery, the lingering effects of slavery and appropriate remedies, she told CBSN Wednesday
CBS News - Published
Congresswoman claims 'cover-up' at border stations
Texas Democratic congresswoman Sheila Jackson Lee alleges that the Department of Homeland Security is engaged in a "cover-up" after an Inspector General's report that found poor conditions and..
USATODAY.com - Published
Jackson Lee steps down from leadership posts after lawsuit
The Texas Democrat is stepping down from two leadership posts after a lawsuit by a former employee
CBS News - Published
Search this site and the web:
You Might Like