Abigail Disney
American filmmaker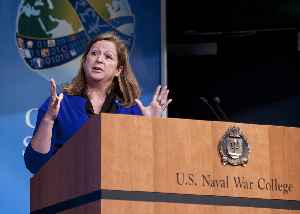 Abigail E. Disney is an American documentary filmmaker, philanthropist, and activist known for her documentary films focused on social themes. She is the Executive Producer and Director of the Emmy-winning film The Armor of Light, which premiered at the 2015 Tribeca Film Festival.


Disney Calls Heiress's Pay Criticism a 'Gross and Unfair Exaggeration'
Walt Disney's grandniece Abigail Disney had said she was "livid" about the company's pay practices after a visit to Disneyland last year.
NYTimes.com - Published
Disney heiress slams Disneyland park over low wages after undercover visit
Disney heiress Abigail Disney slammed the Walt Disney Company for low wages after an undercover visit to Disneyland theme park in California.
USATODAY.com - Published
George Soros and fellow billionaires ask to be taxed in a letter to 2020 candidates
Signatories include investor George Soros and filmmaker Abigail Disney, singling out Elizabeth Warren's policy as an example of wealth tax policy.  
USATODAY.com - Published
Raise our taxes, liberal billionaires say
George Soros, Chris Hughes and Abigail Disney join in call for higher taxes on "the most financially fortunate"
CBS News - Published
Abigail Disney tells House committee CEO Bob Iger's $65M pay is "a moral issue"
Disney heiress decries wages for Disney workers that in contrast "cannot support a single person much less a family"
CBS News - Published
Abigail Disney calls CEO Bob Iger's compensation "insane"
Happiest place on Earth may not be so happy for its 200,000 lesser-paid employees, Walt Disney's granddaughter says
CBS News - Published
You Might Like