West Virginia
State of the United States of America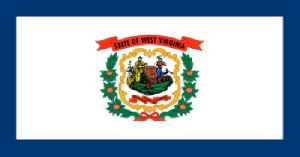 West Virginia is a state located in the Appalachian region in the Southern United States, and is also considered to be a part of the Middle Atlantic States. It is bordered by Pennsylvania to the north, Maryland to the east and northeast, Virginia to the southeast, Kentucky to the southwest, and Ohio to the northwest. West Virginia is the 41st largest state by area, and is ranked 38th in population. The capital and largest city is Charleston.


ATF was supposed to destroy thousands of guns. Instead, a guard stole and sold them
The guns had been seized by law enforcement and were supposed to be destroyed, but were stolen by an ATF employee from West Virginia.
USATODAY.com - Published
Addiction counselor accompanies cops on drug raids
Huntington, West Virginia, police have brought in a mental health addiction specialist to combat their city's opioid crisis. 60 Minutes reports, Sunday.
CBS News - Published
High School Principal Plagiarizes Ashton Kutcher's Speech During Graduation
Everyone loves a good motivational speech. And every graduation season, one tends to go viral for that reason. But, according to Uproxx, that wasn't the case recently when Ken DeMoss, a principal at..
Credit: Wochit News Duration: 00:50Published
American Teacher Salaries Are Down
Amber McCoy, a fourth grade teacher at Kellogg Elementary in Huntington, West Virginia, has 16 years' experience under her belt, but still makes just $44,000 a year. She also has about $40,000 left..
Credit: Wochit News Duration: 00:45Published
Pride pickup, sphinx on move, Tony Stark's cabin: News from around our 50 states
Delaware's Murderkill River turning red, plagiarizing Ashton Kutcher gets West Virginia principal suspended, and more
USATODAY.com - Published
Search this site and the web:
You Might Like