David Allen Sibley
American ornithologist and artist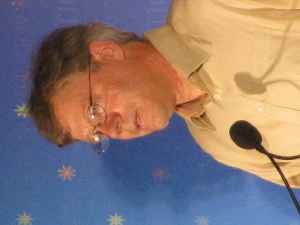 David Allen Sibley is an American ornithologist. He is the author and illustrator of The Sibley Guide to Birds, which rivals Roger Tory Peterson's as the most comprehensive guides for North American ornithological field identification.


You Might Like
"Sunday Morning" Full Episode 8/2
Hosted by Jane Pauley. In our cover story, David Pogue checks up on why nearly half of Americans are believed to be living without high-speed internet access. Plus: Mo Rocca sits down with actress and..
CBS News - Published
For the birds: Illustrator David Allen Sibley
One of the most respected and successful chroniclers of avian life has produced bestselling field guides for birdwatchers, covering more than 800 species
CBS News - Published
Artist David Sibley: For the birds
David Sibley has been called the most important illustrator of birds since John James Audubon or Roger Torey Petersen, and his "Sibley Guides to Birds" have sold more than two million copies. Rita..
CBS News - Published
David Sibley: Growing up as a birder
In this web exclusive, illustrator David Sibley, famed for the bestselling "Sibley Guide to Birds," talks with correspondent Rita Braver about his youthful interest in bird-watching, and how being the..
CBS News - Published
Search this site and the web: