BMW
German automotive brand, manufacturer, and conglomerate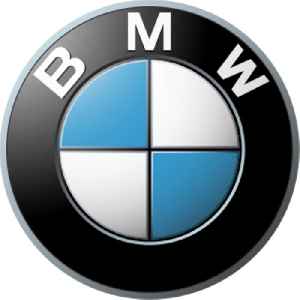 Bayerische Motoren Werke AG, commonly referred to as BMW, is a German multinational company which produces automobiles and motorcycles. The company was founded in 1916 as a manufacturer of aircraft engines, which it produced from 1917 until 1918 and again from 1933 to 1945.


Trump fumes over California emissions deal with car companies, DOJ investigates automakers
From the AT&T-Time Warner merger and now with BMW, Ford, Honda and VW, storied antitrust division is acting like Trump's petty enforcer: Our view
USATODAY.com - Published
Justin Thomas eagles 16th hole from 180 feet on way to course-record 61 at BMW Championship
MEDINAH, IL. - Justin Thomas tied the course record in Thursday's first round of the BMW...
USATODAY.com - Published
California bypasses Trump to sign mileage deal with 4 car makers
Ford, BMW, Honda and Volkswagen agree to state's more stringent pollution and mileage standards than U.S. proposes
CBS News - Published
Four automakers, California strike compromise on vehicle emissions
Ford Motor Co, BMW AG, Volkswagen AG and Honda Motor Co said on Thursday they have reached a voluntary agreement with the state of California to adopt compromise vehicle emissions rules.
Reuters - Published
MINI Electric car revealed: BMW unveils MINI Cooper SE
BMW plans to begin production on the MINI Cooper SE electric car in November 2019. It's MINI's first pure electric vehicle.
USATODAY.com - Published
Not just vroomier: Hollywood composer of 'Rain Main' scores big sound for BMW concept car
BMW's concept electric car, Vision M NEXT, has an engine sound designed by Hollywood composer Hans Zimmer.
USATODAY.com - Published
You Might Like