National Football League
Professional American football league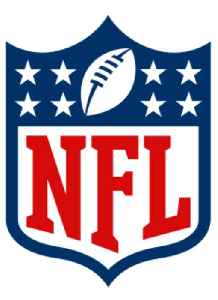 The National Football League (NFL) is a professional American football league consisting of 32 teams, divided equally between the National Football Conference (NFC) and the American Football Conference (AFC). The NFL is one of the four major professional sports leagues in North America, and the highest professional level of American football in the world. The NFL's 17-week regular season runs from early September to late December, with each team playing 16 games and having one bye week. Following the conclusion of the regular season, six teams from each conference advance to the playoffs, a single-elimination tournament culminating in the Super Bowl, which is usually held in the first Sunday in February, and is played between the champions of the NFC and AFC.


Celebrating dad
How did Father's Day come about? It was thanks to a woman, Sonora Smart Dodd, who in 1909 proposed a day to celebrate fathers, like the widowed Civil War veteran who'd raised Dodd and her five..
CBS News - Published
Peyton Manning adds another honor in TN Sports Hall of Fame
Peyton Manning, the former quarterback with five NFL MVPs among the string of awards and honors to his credit, calls his decision to attend the University of Tennessee one of the best he's ever made
USATODAY.com - Published
Former NFL Star Convicted Of Raping A Homeless Woman
Former NFL player Kellen Winslow Jr. has been convicted of raping a 58-year-old homeless woman last year. Newser reports that the rape happened in the picturesque beach community of Encinitas, north of..
Credit: Wochit News Duration: 00:42Published
Tom Brady Explains Why Isn't The Highest-Paid NFL Player
Tom Brady may have fun six Super Bowls with the New England Patriots, but he isn't the most paid player. According to Business Insider, Russell Wilson became the highest-paid player in the NFL. The..
Credit: Wochit News Duration: 00:32Published
Kyler Murray Inks Content Deal With Lebron James' Company
Kyler Murray has a lot to be excited about. The new Arizona Cardinals quarterback was named the No. 1 pick of the 2019 NFL draft. And according to Business Insider, he just inked a two-year deal with..
Credit: Wochit News Duration: 00:48Published
Florida Judge Won't Release Video In NFL Robert Kraft Prostitution Sting
According to Reuters, a Florida judge temporarily blocked prosecutors from releasing hidden camera footage that allegedly shows New England Patriots owner Robert Kraft engaged in sexual acts inside a..
Credit: Wochit News Duration: 00:36Published
Prosecutors to retry Kellen Winslow Jr. for rape
A judge denied a defense request that former NFL player Kellen Winslow be released on $1 million bail after prosecutor said that while free on bail last January he approached an 18-year-old. The new..
USATODAY.com - Published
Kellen Winslow headed to second rape trial in September, will remain in jail
The first rape trial of former NFL tight end Kellen Winslow ended in a mistrial on eight charges and a conviction on three. New trial starts Sept. 30.
USATODAY.com - Published
Pat Bowlen, Denver Broncos' owner, has died at 75
Helped NFL get billion-dollar TV deals and transformed team from chumps to champs
CBS News - Published
Denver Broncos owner Pat Bowlen dies at age 75
Pat Bowlen, the Denver Broncos owner who transformed the team from also-rans into NFL champions and helped the league usher in billion-dollar TV deals, has died
USATODAY.com - Published
NFL star skipping mini-camp to watch wife play in World Cup
Zach Ertz is married to U.S. Women's soccer player Julie Ertz
CBS News - Published
Patriots file tampering charge against Texans for pursuit of Nick Caserio, per report
The defending-champion Patriots have alleged the Texans violated the NFL's anti-tampering policy in connection with Houston's GM vacancy.
USATODAY.com - Published
Oakland Raiders will be the subject of this season's edition of HBO's 'Hard Knocks'
HBO's NFL training camp series "Hard Knocks" will feature the Oakland Raiders and coach Jon Gruden for the in-depth preseason docu-drama.
USATODAY.com - Published
Who is David Mulugheta? How 36-year-old son of Eritrean immigrants is changing trajectory for NFL agents
With an extensive client list, David Mulugheta has represented at least one first-round NFL pick in each of the last seven years.
USATODAY.com - Published
Bart Starr to be remembered at public service
Former NFL quarterbacking great Bart Starr is being remembered at a public memorial event in his native Alabama
USATODAY.com - Published
Houston Texans fire general manager Brain Gaine in surprise move
The Houston Texans fired general manager Brian Gaine in a surprising move, with mandatory minicamp just four days away and a month after the NFL draft.
USATODAY.com - Published
You Might Like