Oakdale, Louisiana
City in Louisiana, United States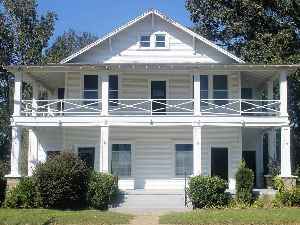 Oakdale is a city in Allen Parish in south Louisiana, United States. The population was 7,780 at the 2010 census.


You Might Like
'Something Is Going to Explode': When Coronavirus Strikes a Prison
An oral history of the first fatal outbreak in the federal prison system, in Oakdale, La.
NYTimes.com - Published
U.S. prosecutors resist calls to free inmates as coronavirus spreads
Five inmates at a federal prison in Oakdale, Louisiana, have died since March 28 after contracting the coronavirus. Harold Lee's family fears he could be next.
Reuters - Published
Death toll from COVID-19 at Oakdale prison in Louisiana continues to climb
The death toll from COVID-19 at a U.S. prison in Oakdale, Louisiana, has continued climbing, with a fourth inmate now dead, the Bureau of Prisons said on Thursday, as it grappled with outbreaks at..
Reuters - Published
Third inmate at Louisiana's Oakdale prison has died from coronavirus: official
The novel coronavirus on Wednesday killed two more inmates in the U.S. federal prison system, also in the Oakdale, Louisiana, facility where the system's first death occurred on Saturday, a spokesman..
Reuters - Published
Search this site and the web: