Hewlett-Packard
American information technology company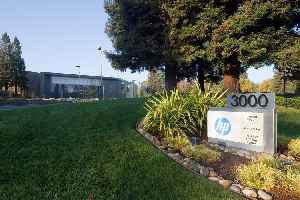 The Hewlett-Packard Company, commonly shortened to Hewlett–Packard or HP,, was an American multinational information technology company headquartered in Palo Alto, California, that developed and provided a wide variety of hardware components as well as software and related services to consumers, small and medium-sized businesses (SMBs) and large enterprises, including customers in the government, health and education sectors. The company was founded in a one-car garage in Palo Alto, California by Bill Hewlett and David Packard in 1939, and initially produced a line of electronic test and measurement equipment. The HP Garage at 367 Addison Avenue is now designated an official California Historical Landmark, and is marked with a plaque calling it the "Birthplace of 'Silicon Valley'".


Poor road condition affecting apple growers in HP's Rampur

Apple growers of Himachal Pradesh's Rampur and its adjacent areas are living under constant fear of loss of their apple crop due to poor road condition after heavy rains in the region. The apple..
Credit: ANI Duration: 02:07
Published
You Might Like
Xerox withdraws HP hostile takeover bid amid coronavirus economic 'turmoil'
Xerox pulled out of its hostile takeover of HP Tuesday, citing the economic uncertainty around the coronavirus pandemic.
USATODAY.com - Published
UK tech entrepreneur Lynch submits himself for arrest over U.S. extradition
Mike Lynch, the British tech billionaire who sold his data company Autonomy to Hewlett Packard, submitted himself for arrest on Wednesday as part of a bid by the United States to extradite him to face..
Reuters - Published
Carly Fiorina Says Trump Should Be Impeached (But She May Vote for Him Anyway)
The former Republican presidential candidate and chairwoman of Hewlett-Packard stopped short of calling for Mr. Trump's removal from office.
NYTimes.com - Published
HP rejects 'hostile' takeover bid for second time: 'We are not dependent on a Xerox combination'
The printing corporation HP announced Sunday that it "will not consider combining with Xerox," for now.
USATODAY.com - Published
HP unanimously rejects unsolicited takeover proposal from Xerox — for now
HP Inc. rejected a proposed takeover bid from Xerox on Sunday, saying the deal was "not in the best interest" of its shareholders.
USATODAY.com - Published
HP's new CEO unveils plan to slash up to 9,000 jobs
The plan, the latest to streamline the tech company's operations, could save $1 billion annually within three years
CBS News - Published
Should you really pay monthly to use your at-home printer?
If you're looking for affordable ways to print at home, Canon, HP and Epson have ink programs that can save you money. But read the fine print.
USATODAY.com - Published