TMZ
American celebrity tabloid news website based in Los Angeles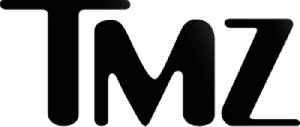 TMZ is a tabloid news website that debuted on November 8, 2005. It was a collaboration between AOL and Telepictures Productions, a division of Warner Bros., until Time Warner divested AOL in 2009. The name TMZ stands for thirty-mile zone, the historic "studio zone" within a 30-mile (50 km) radius centered at the intersection of West Beverly Boulevard and North La Cienega Boulevard in Los Angeles, California.


You Might Like
Memorial Day weekend pool party in Ozarks draws national attention
Already, the pool party footage has picked up coverage from several media outlets, including TMZ, St. Louis Post-Dispatch and others.
USATODAY.com - Published
TMZ's Harvey Levin on 'Tiger King': 'The glue that binds us'
TMZ founder and producer Harvey Levin explains why the news outlet couldn't resist doing its own story based around Netflix's hit series, "Tiger King." (April 14)  
USATODAY.com - Published
Attention cord-cutters: Redbox rolled out a free online streaming service with live TV
The tab is home to shows like "Forensic Files" and "Family Feud." There are news channels with video content from USA TODAY and TMZ.
USATODAY.com - Published
Kid Rock unleashes profanity-filled stage tirade against Oprah, follows up with tweet
Kid Rock was unrepentant following a stage tirade against Oprah Winfrey posted on TMZ Friday, sending a follow-up tweet.
USATODAY.com - Published
Five years later, setting the record straight on the Ray Rice video
In the five years since TMZ published the infamous Ray Rice video, the subject of domestic violence in the NFL has been front and center.
USATODAY.com - Published
Video appears to show UFC's BJ Penn knocked out in street fight; family rep says other man started it
Videos obtained by TMZ show UFC Hall of Famer B.J. Penn in fights outside bar and on Hawaii street; family friend says fighter was attacked first.
USATODAY.com - Published
Video released of Conor McGregor sucker punching man in Dublin pub
TMZ video has emerged appearing to show Conor McGregor striking a man in a Dublin pub after refusing to accept a drink.
USATODAY.com - Published
Video at heart of Cuba Gooding Jr. groping allegations
Gooding's attorney says the video, released by TMZ, shows the actor is innocent
CBS News - Published
'We got this wrong': TMZ offers rare apology to T.I. for story on sister's autopsy results
In a rare move, TMZ apologized for publishing Precious Harris Chapman's cause of death after T.I. blasted them for "profiting off of people's pain."
USATODAY.com - Published