Whataburger
American fast food restaurant chain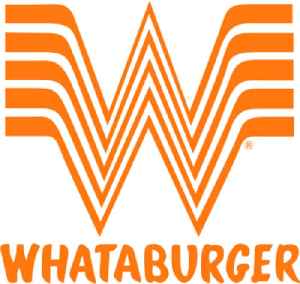 Whataburger is an American privately held, regional fast food restaurant chain, headquartered and based in San Antonio, Texas, that specializes in hamburgers. The company, founded by Harmon Dobson and Paul Burton, opened its first restaurant in Corpus Christi, Texas, in 1950. Family-owned by the Dobsons until 2019, the chain is now managed by a venture capital company along with the Dobson family still holding a small stake.


A viral TikTok shows a teen eating a ten-patty Whataburger in 20 minutes. Here's what went down
A viral TikTok shows a teenager named Ethan working his way through the burger while the entire restaurant, including the workers, cheer him on.
USATODAY.com - Published
Rat jumps into deep fryer at Whataburger in Texas, viral video shows
The video shows a tiny rat seemingly scurrying on a kitchen counter allegedly located in a Whataburger in Bastrop, Texas.
USATODAY.com - Published
Whataburger Got Sold to Chicago. Texas Is Flipping Out.
Texas is reeling from the news that a Chicago investment firm is acquiring a majority stake in the Texas-born fast-food chain Whataburger.
NYTimes.com - Published
Whataburger sells majority stake to Chicago investment bank
Texas burger chain Whataburger sold its majority stake to a Chicago investment firm on Friday. The once family-controlled chain says the deal with BDT Capital Partners is meant to help Whataburger..
CBS News - Published
Chicago bank buys majority in Texas burger joint Whataburger
Texans defensive end JJ Watt suggested "we all chip in and buy Whataburger back"
CBS News - Published
Crossing the Border newsletter: Waiting at the Border: Do You Want Fries With That?
In this week's Crossing the Border newsletter, a night at the Hidalgo, Tex., Whataburger, and the tricky language of immigration politics.
NYTimes.com - Published
One story from every state. Your daily 50-state roundup
A Whataburger-themed chicken coop in Texas, a chance to see Jeff Goldblum's musical side in New York, and more
USATODAY.com - Published
You Might Like