Kenosha, Wisconsin
City in Wisconsin, United States
---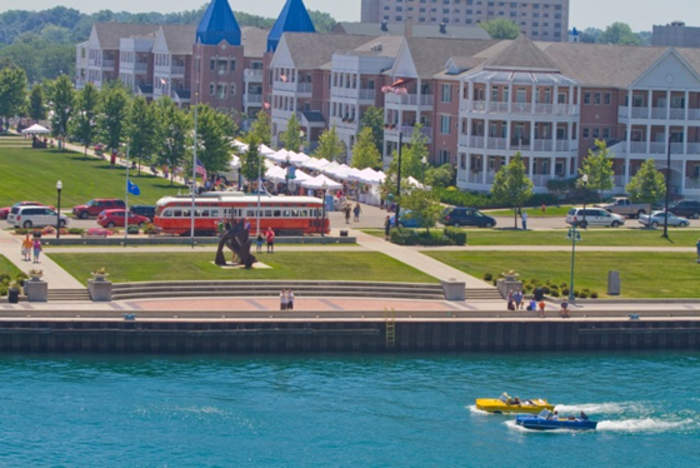 Kenosha is a city in and the county seat of Kenosha County, Wisconsin, United States. Kenosha is on the southwestern shore of Lake Michigan. As of the 2020 census the population was 99,986, which made it the fourth-largest city in Wisconsin and the fourth-largest city on Lake Michigan. Although closer to Milwaukee than Chicago, Kenosha is part of the United States Census Bureau's Chicago combined statistical area (CSA) and metropolitan statistical area.
Republican Congresswoman Marjorie Taylor Greene introduced a bill that aims to award Kyle Rittenhouse a congressional gold medal..
Kenosha, Wisconsin media coverage
Kyle Rittenhouse has been acquitted of all charges after he was on trial for shooting and killing two people and injuring a third..
Kyle Rittenhouse's trial for shooting and killing two people during a Black Lives Matter protest in Kenosha, Wisconsin, has..