David Martin (journalist)
American television news correspondent, journalist, and author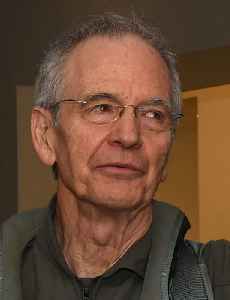 David C. Martin is an American television news correspondent, journalist, and author who works for CBS News. He is currently the network's National Security Correspondent reporting from The Pentagon, a position he has held since 1993. Martin has contributed reports to the CBS Evening News, 60 Minutes, and 48 Hours.


U.S. warship takes down Iranian drone over Strait of Hormuz
A U.S. warship took down an Iranian drone in the Strait of Hormuz. That's a key transit point for much of the world's oil supply. There are reports the Pentagon is sending 500 more troops to the..
CBS News - Published
U.S. believes Iran seized oil tanker missing in Persian Gulf
U.S. officials believe Iran seized a United Arab Emirates-based tanker, but Iran says it helped the vessel. CBS News' David Martin has the latest as the U.S. tries to rally allies for a flotilla to..
CBS News - Published
Top U.S. commander travels to Persian Gulf amid Iran tensions
The top U.S. military commander for the Middle East boarded his plane for a trip to the Persian Gulf just as news was breaking that Iran seized an oil tanker. David Martin is the only network..
CBS News - Published
U.K. accuses Iranian boats of trying to intercept British oil tanker
The U.K. is accusing Iranian boats of trying to intercept a British oil tanker in the Strait of Hormuz. Iran has denied the allegation. This comes as tensions remain high between the U.S. and Iran. CBS..
CBS News - Published
Search this site and the web:
You Might Like