David Martin (journalist)
American television news correspondent, journalist, and author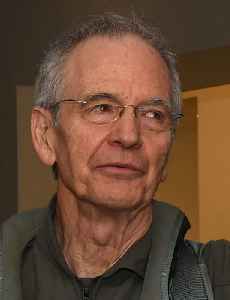 David C. Martin is an American television news correspondent, journalist, and author who works for CBS News. He is currently the network's National Security Correspondent reporting from The Pentagon, a position he has held since 1993. Martin has contributed reports to the CBS Evening News, 60 Minutes, and 48 Hours.


Trump considers pardons for war crimes
The New York Times reports that the Trump administration is expediting the pardon process so that the president could announce pardons for several men accused or convicted of war crimes Memorial Day..
CBS News - Published
Trump pardons for accused war criminals?
President Trump may issue pardons to several Americans accused of committing war crimes. CBS News has learned the pardons could include an Army Green Beret charged with killing an unarmed Afghan and a..
CBS News - Published
U.S. pulls some staff from Iraq embassy amid tensions with Iran
The Trump administration ordered a partial evacuation of the U.S. Embassy in Baghdad. It comes in response to what the administration calls a threat, linked to Iran. David Martin reports.
CBS News - Published
U.S. orders personnel out of Iraq as tension with Iran soars
The State Department says non-emergency U.S. embassy and consulate employees in Iraq will have to leave. That follows rising tensions with Iran, Iraq's neighbor. President Trump dismissed a report that..
CBS News - Published
Trump denies report of planning for Iran conflict
President Trump said there is no plan to send up to 120,000 U.S. troops to the Middle East in the event there are attacks on American soldiers. David Martin reports.
CBS News - Published
NYT: White House reviews military plan against Iran
The New York Times reports Acting Secretary of Defense Patrick Shanahan has prepared a plan to send 120,000 troops to the Middle East if Iran were to attack the U.S. This comes as the U.S. investigates..
CBS News - Published
You Might Like