Ennio Morricone
Italian composer, orchestrator and conductor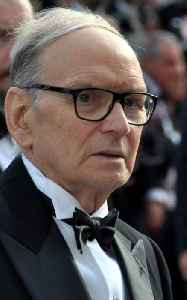 Ennio Morricone, OMRI was an Italian composer, orchestrator, conductor, and trumpet player who wrote music in a wide range of styles. Morricone composed over 400 scores for cinema and television, as well as over 100 classical works. His score to The Good, the Bad and the Ugly (1966) is considered one of the most influential soundtracks in history and was inducted into the Grammy Hall of Fame. His filmography includes over 70 award-winning films, all Sergio Leone's films since A Fistful of Dollars, all Giuseppe Tornatore's films since Cinema Paradiso, The Battle of Algiers, Dario Argento's Animal Trilogy, 1900, Exorcist II, Days of Heaven, several major films in French cinema, in particular the comedy trilogy La Cage aux Folles I, II, III and Le Professionnel, as well as The Thing, Once Upon a Time in America, The Mission, The Untouchables, Mission to Mars, Bugsy, Disclosure, In the Line of Fire, Bulworth, Ripley's Game and The Hateful Eight. Morricone is widely regarded as one of the greatest and most influential film composers of all time.


You Might Like
11 of Our Best Weekend Reads
Lessons from the pandemic. A car-free future. Elephants in crisis. New fiction. Ennio Morricone dies. A behind-the-scenes look at the New York City subway. And more.
NYTimes.com - Published
ShowBiz Minute: Morricone, Cordero, Royals
Spaghetti Western movie composer Ennio Morricone dead at 91; Broadway veteran Nick Cordero dies from virus complications; Duke and Duchess of Cambridge visit hospital in Norfolk. (July 6)  
USATODAY.com - Published
Today in History for November 10th
Highlights of this day in history: The Edmund Fitzgerald sinks in Lake Superior; Soviet leader Leonid Brezhnev dies; Henry Stanley finds David Livingstone in central Africa; Film composer Ennio..
USATODAY.com - Published
Search this site and the web: