Seinfeld
American sitcom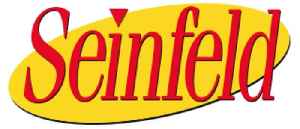 Seinfeld is an American live-action sitcom created by Larry David and Jerry Seinfeld for NBC. The show stars Seinfeld as a fictionalized version of himself, and mostly focuses on his personal life with a handful of friends and acquaintances, including best friend George Costanza, friend and former girlfriend Elaine Benes, and neighbor across the hall Cosmo Kramer. Seinfeld is set predominantly in an apartment building in Manhattan's Upper West Side in New York City. It is often described as being "a show about nothing", as many of its episodes are about the minutiae of daily life.


Marianne Williamson's 'Seinfeld' reference was 'bizarre,' says Julia Louis-Dreyfus
Marianne Williamson's "yada, yada, yada" comment weirded Julia Louis-Dreyfus out, as she told Jimmy Kimmel on an appearance on his show Wednesday.
USATODAY.com - Published
Search this site and the web:
You Might Like