Western Australia
State in Australia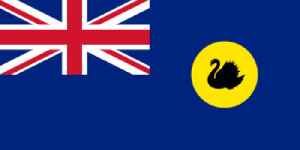 Western Australia is a state occupying the western 32.9 per cent of the land area of Australia excluding external territories. It is bounded by the Indian Ocean to the north and west, and the Southern Ocean to the south, the Northern Territory to the north-east, and South Australia to the south-east. Western Australia is Australia's largest state, with a total land area of 2,527,013 square kilometres (975,685 sq mi), and the second-largest country subdivision in the world, surpassed only by Russia's Sakha Republic. The state has about 2.6 million inhabitants – around 11 percent of the national total – of whom the vast majority live in the south-west corner, 79 percent of the population living in the Perth area, leaving the remainder of the state sparsely populated.


This Robot Just Built a House...

This robot just built a house. Robotic technology company FBR Limited announced that on 11 July 2020 the Hadrian X® finished building the structural walls of its first display home in Dayton, western..
Credit: Cover Video STUDIO Duration: 01:02
Published
You Might Like