Mastercard
American multinational financial services corporation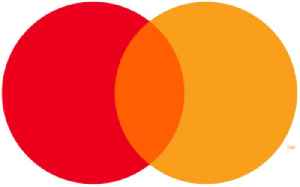 Mastercard Incorporated is an American multinational financial services corporation headquartered in the Mastercard International Global Headquarters in Purchase, New York, United States. The Global Operations Headquarters is located in O'Fallon, Missouri, United States, a municipality of St. Charles County, Missouri. Throughout the world, its principal business is to process payments between the banks of merchants and the card issuing banks or credit unions of the purchasers who use the "Mastercard" brand debit, credit and prepaid to make purchases. Mastercard Worldwide has been a publicly traded company since 2006. Prior to its initial public offering, Mastercard Worldwide was a cooperative owned by the more than 25,000 financial institutions that issue its branded cards.


2019 Women Leaders Global Forum: Is Digital a Yellow Click Road to a New Business Oz?
Panelists include Ann Cairns, Vice Chairman, Mastercard; Joanna Santinon, UK & Ireland Sponsoring Partner for Entrepreneur of the Year, and Chair, EY's Women's Network; Shandana Gulzar Khan,..
CBS News - Published
Venezuela's Armed Forces Bank slams Mastercard for halting card service
A Venezuelan bank run by the troubled country's military on Wednesday slammed Mastercard for cutting off service to the bank's credit cards following U.S. sanctions against the government of President..
Reuters - Published
How Facebook's Libra will differ from other cryptocurrencies
Facebook announced plans this week to launch Libra, a global digital currency. With backing from PayPal, Uber, Visa, and Mastercard, Libra would allow users without bank accounts or credit cards to..
CBS News - Published
Meet Facebook's Libra, a digital currency for the social network
The company is partnering with big names like Visa, Mastercard, Uber and Spotify to create a new global cryptocurrency
CBS News - Published
Mastercard to allow transgender people to use chosen name
Some transgender customers report trouble when showing an ID with a name or gender that doesn't match their appearance
CBS News - Published
Apple Reveals Credit Card and TV Streaming Service
by Simon Baxendale - While Apple has partially led the way up till now in terms of modern technology, there has been one major market they haven't tapped into – video streaming. However,..
One News Page Staff - Published
You Might Like