3M
American multinational corporation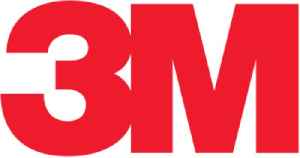 The 3M Company is an American multinational conglomerate corporation operating in the fields of industry, worker safety, US health care, and consumer goods. The company produces over 60,000 products under several brands, including adhesives, abrasives, laminates, passive fire protection, personal protective equipment, window films, paint protection films, dental and orthodontic products, electrical and electronic connecting and insulating materials, medical products, car-care products, electronic circuits, healthcare software and optical films. It is based in Maplewood, a suburb of Saint Paul, Minnesota.


You Might Like
US hits 3M coronavirus cases — about a quarter of the world's total. What number will spark societal changes to slow exponential rise?
As the U.S. hits the grim milestone of 3 million coronavirus cases, there is little agreement on the need to slow reopenings to curb the spread.
USATODAY.com - Published
Coronavirus updates: US nears 3M cases; Florida hospital ICUs reaching capacity; movie theater chains sue to reopen in New Jersey
The U.S. nears 3M cases; Hospitalizations spike in Florida; Movie theater chains file lawsuit to reopen in New Jersey. Latest coronavirus news
USATODAY.com - Published
Arrest, lawsuits provide glimpse into coronavirus price-gouging playbook
Efforts to crack down on fraudulent 3M respirator salesmen and middlemen netted their first criminal case this week.
USATODAY.com - Published
Used car dealer charged with price gouging New York City on 3M's N95 masks
A New Jersey used car dealer was criminally charged on Tuesday with exploiting the coronavirus pandemic by trying to defraud and price gouge New York City into buying N95 respirator masks in a roughly..
Reuters - Published
2 Sought $4 Million for Face Masks That Didn't Exist, U.S. Says
Two Southern California men face fraud charges after putting fake 3M labels on empty boxes that they said were filled with masks, prosecutors said.
NYTimes.com - Published
Company Questions Deal by 'Shark Tank' Star to Sell N95 Masks to Florida
The company that makes the masks, 3M, said Daymond John's firm The Shark Group was not an authorized distributor and appeared to have been selling them at an inflated price.
NYTimes.com - Published
Canada PM says will not retaliate against U.S. over block of mask exports
Canadian Prime Minister Justin Trudeau said he would not retaliate for U.S. President Donald Trump blocking 3M Co's exports of N95 respirator masks that protect doctors and nurses from the spread of..
Reuters - Published
Canada blasts U.S. block on 3M exports of masks as coronavirus cases set to soar
Canadian officials on Friday blasted a move by President Donald Trump to block 3M Co's export of N95 respirator masks for use by doctors and nurses as coronavirus cases were projected to soar in the..
Reuters - Published
Trump blasts 3M as company says mask demand far exceeds ability to produce them
President Trump is criticizing 3M over the production of masks as the company revealed demand is "much higher" during the coronavirus pandemic.
USATODAY.com - Published
Trump declares 'major disaster' relief for several states during coronavirus pandemic
President Trump credits companies like 3M and Ford for their efforts to distribute products to the hardest hit areas during the COVID-19 crisis.
USATODAY.com - Published
Ford partners with 3M, GE Healthcare to make respirators, ventilators to fight coronavirus
Ford announced it's working with 3M and GE Healthcare to ramp up manufacturing of ventilators, respirators and other equipment to fight COVID-19.
USATODAY.com - Published
J.D. Power: Coronavirus could drop vehicle sales by 3M, but industry can recover
J.D. Power says the coronavirus could mean a drop in vehicle sales by 3 million, but government stimulus and the length of shutdowns could blunt that.
USATODAY.com - Published
Teen wins science competition with liquid bandage invention
Kara Fan beat nine other finalists and hundreds of students who submitted ideas in the 3M​ Young Scientist Challenge, winning $25,000
CBS News - Published