Dog
Domestic animal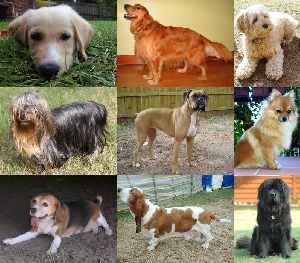 The domestic dog is a member of the genus Canis (canines), which forms part of the wolf-like canids, and is the most widely abundant terrestrial carnivore. The dog and the extant gray wolf are sister taxa as modern wolves are not closely related to the wolves that were first domesticated, which implies that the direct ancestor of the dog is extinct. The dog was the first species to be domesticated and has been selectively bred over millennia for various behaviors, sensory capabilities, and physical attributes.


Dog saved one day before euthanasia to become senior living center 'house dog'
"To think that this dog who never had anyone care for her, now has a community of folks looking after her is nothing short of amazing."  
USATODAY.com - Published
Search this site and the web:
You Might Like