Lindsey Buckingham
American musician and producer, leader of Fleetwood Mac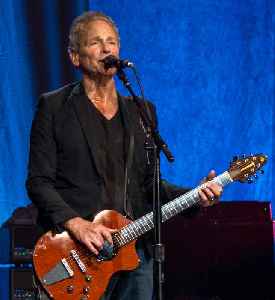 Lindsey Adams Buckingham is an American musician, singer, songwriter and producer, best known as lead guitarist and one of the vocalists of the music group Fleetwood Mac from 1975–1987 and 1997–2018. In addition to his tenure with Fleetwood Mac, Buckingham has released six solo albums and three live albums. As a member of Fleetwood Mac, he was inducted into the Rock and Roll Hall of Fame in 1998. In 2011, Buckingham was ranked 100th in Rolling Stone Magazine's 2011 list of "The 100 Greatest Guitarists of All Time". Buckingham is known for his fingerpicking guitar style.


Ex-Fleetwood Mac guitarist has surgery that damaged his vocal cords
Lindsey Buckingham underwent open heart surgery and is now recovering
CBS News - Published
Ex Fleetwood Mac rocker Lindsey Buckingham has open heart surgery, vocal cord damage
Former Fleetwood Mac guitarist Lindsey Buckingham underwent emergency open heart surgery last week and has suffered vocal cord damage, says his wife.
USATODAY.com - Published
Search this site and the web:
You Might Like