Santa Claus
Legendary Christmas character
---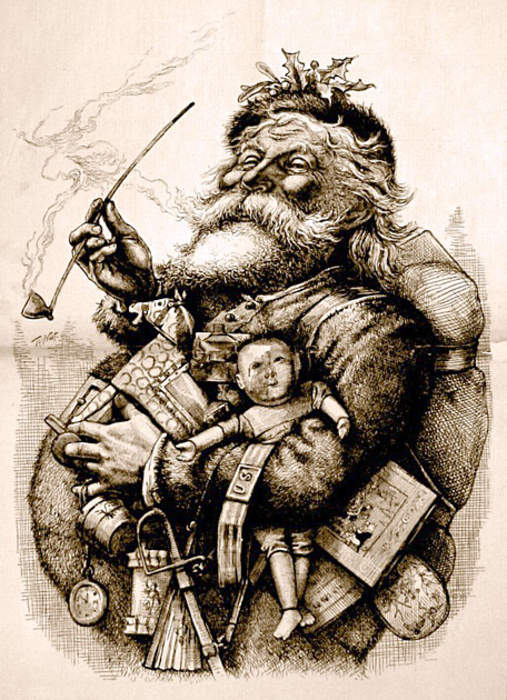 Santa Claus, also known as Father Christmas, Saint Nicholas, Saint Nick, Kris Kringle, or simply Santa, is a legendary character originating in Eastern Christian culture who is said to bring children gifts on Christmas Eve of toys and candy or coal or nothing, depending on whether they are "naughty or nice". He is said to accomplish this with the aid of Christmas elves, who make the toys in his workshop at the North Pole, and flying reindeer who pull his sleigh through the air.
Hundreds dress up as Santa for annual race in Skopje and in St Petersburg
Santa Claus media coverage
Santa Claus delivered a bit of Christmas cheer Tuesday to homeless people in the Brazilian city of Sao Paulo, where thousands live..
5 Treats , Children Leave for Santa , Around the World.
In the United States, it is customary to
leave milk and cookies..