Lafayette Square, Washington, D.C.
Urban park and square in Washington, D.C., U.S.
---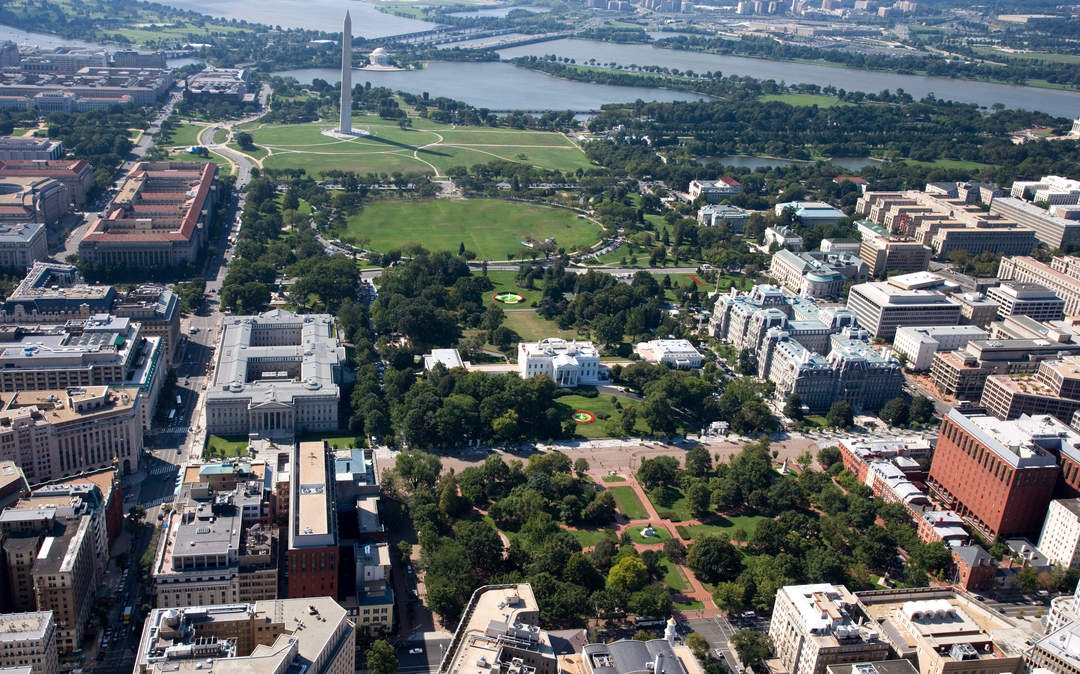 Lafayette Square is a seven-acre public park located within President's Park, Washington, D.C., United States, directly north of the White House on H Street, bounded by Jackson Place on the west, Madison Place on the east and Pennsylvania Avenue on the south. It is named for Gilbert du Motier, Marquis de Lafayette, a French aristocrat and hero of the American Revolutionary War (1775–1783) and includes several statues of revolutionary heroes from Europe, including Lafayette, and at its center a famous statue of early 19th century U.S. President and general Andrew Jackson on horseback with both of the horse's front hooves raised. The square and the surrounding structures were designated the Lafayette Square Historic District in 1970.