KCBS-TV
CBS TV station in Los Angeles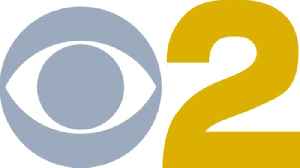 KCBS-TV, virtual channel 2, is a CBS owned-and-operated television station licensed to Los Angeles, California, United States, serving as the network's West Coast flagship outlet. The station is owned by the CBS Television Stations subsidiary of CBS Corporation, as part of a duopoly with independent station KCAL-TV. The two stations share studios at the CBS Studio Center on Radford Avenue in the Studio City section of Los Angeles; KCBS-TV's transmitter is located on the western side of Mount Wilson near Occidental Peak.


9 USC students have died since late August
Nine students at the University of Southern California have died since late August. The ninth student who died was found in off-campus housing. Chris Holmstrom of CBS Los Angeles reports.
CBS News - Published
Are California and Texas the new early-state primary elections to watch?
When it come to presidential primary elections, all eyes are usually on Iowa and New Hampshire, but in 2020, California and Texas could attract almost as much attention. Gromer Jeffers, a political..
CBS News - Published
Tick Fire tears through Southern California
Many structures have been destroyed as the so-called Tick Fire tears through Southern California. Kandiss Crone, a reporter for our CBS station in Los Angeles, KCBS, joined CBSN with more on the..
CBS News - Published
Search warrants served in California boat fire that killed 34 people
U.S. authorities are conducting a criminal investigation into the fiery dive boat disaster that killed 34 people off the coast of California. The FBI, Coast Guard and U.S. attorney in Los Angeles are..
CBS News - Published
After earthquakes rattle California, expert shares tips to cope
A clinical and forensic neuropsychologist tells CBS Los Angeles that natural disasters are classified as traumatic experiences
CBS News - Published
California officials assessing damage after powerful earthquake
Seismologists are warning that large aftershocks could continue in Southern California for days after a 7.1 magnitude earthquake struck the area. CBS Los Angeles reporter Joy Benedict joined CBSN with..
CBS News - Published
Off-duty cop was at site of deadly California Costco shooting
Police confirm that one man was killed and others were injured, after a deadly shooting broke out at a Costco in California. Witnesses say they heard seven or eight gunshots when the violence erupted...
CBS News - Published
You Might Like