Brooks Koepka
American professional golfer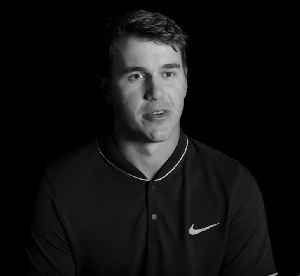 Brooks Koepka is an American professional golfer on the PGA Tour. In October 2018, he became World Number 1 in the Official World Golf Ranking after winning the 2018 CJ Cup. He won the U.S. Open in 2017 and 2018, and the PGA Championship in 2018 and 2019, becoming the first golfer in history to hold back-to-back titles in two majors simultaneously. He started his career on the European Challenge Tour and eventually the European Tour. He played college golf at Florida State University.


Rory McIlroy says he missed golf as PGA Tour resumes

Rory McIlroy is looking forward to seeing golf take its place at "the centre of the sports world" as the PGA Tour returns from its three-month suspension. The Northern Irishman will tee up at the..
Credit: PA - Press Association STUDIO Duration: 00:53
Published
You Might Like



Brooks Koepka shoots down ESPN 'Body Issue' photo critics: 'They don't have the balls to do it'

Brooks Koepka had fun during ESPN The Magazine's 'Body Issue' shoot and thinks he looks better naked than all those who criticize him anyway.




USATODAY.com - Published





Northern Trust: Brooks Koepka and Bryson DeChambeau 'clear the air' about slow play

Brooks Koepka and Bryson DeChambeau have different perspectives, but the golfers agree that slow play should be penalized.




USATODAY.com - Published





Koepka wins in Memphis, claims regular-season points title

Golf Capsules




USATODAY.com - Published





Rory McIlroy, Brooks Koepka dazzle in third round WGC-FedEx St. Jude Invitational

Buckle up. We've got a Brooks Koepka-Rory McIlroy final pairing in the FedEx St. Jude. What we learned from an eventful moving day in Memphis.




USATODAY.com - Published





McIlroy shoots 62, leads Koepka by stroke in Memphis

Rory McIlroy shot an 8-under 62 at the FedEx St. Jude Invitational to take a one-stroke lead over Brooks Koepka at the World Golf Championships event




USATODAY.com - Published





Brooks Koepka doesn't blame J.B. Holmes' slow play for his disappointing British Open finish

Brooks Koepka wasn't about to place the blame for a disappointing final round on playing partner J.B. Holmes and his, um, deliberate ways.




USATODAY.com - Published





Brooks Koepka keeps slim British Open chances alive despite 'really bad' putting

There are a few factors that figure to work in Koepka's favor Sunday. It always helps to have been in the arena before and emerged victorious. Multiply that by four.




USATODAY.com - Published





Tiger Woods jokes Brooks Koepka hasn't been so helpful for British Open prep

Tiger Woods joked he was snubbed by Brooks Koepka when he asked the world No. 1 for player to play a practice round at British Open.




USATODAY.com - Published





Gary Woodland holds off defending champ Brooks Koepka to win U.S. Open at Pebble Beach

Gary Woodland won his first major by holding off two-time defending U.S. Open champion Brooks Koepka in the final round at Pebble Beach.




USATODAY.com - Published





Brooks Koepka gives ball to adorable fan, goes on roll at U.S. Open

Brooks Koepka may have karma on his side in the final round of the U.S. Open as he went on a run of birdies after giving a child his golf ball.




USATODAY.com - Published





US Open: Brooks Koepka is in position to make history despite three bogeys

Brooks Koepka shot a 2-under-par 69 at Pebble Beach to place himself well within range of winning a third consecutive U.S. Open.




USATODAY.com - Published





2019 US Open: Round 1 tee times, TV channels, streaming info

With the 2019 U.S. Open teeing off Thursday, here's all the info you need to watch Brooks Koepka, Tiger Woods, Phil Mickelson and more




USATODAY.com - Published





10 golfers to watch during the US Open at Pebble Beach

Brooks Koepka will look to win three consecutive U.S. Opens while Tiger Woods seeks his 16th major championship during Pebble Beach tournament.




USATODAY.com - Published





Brooks Koepka on slight by Fox: 'Somebody probably got fired over it or should'

Brooks Koepka, the two-time defending U.S. Open champion, isn't included in one of Fox's ads for tournament, and he uses such slights as motivation.




USATODAY.com - Published





Brooks Koepka, coming off 15-day break, has no concerns heading into Canadian Open

Brooks Koepka didn't touch a golf club for 15 days after winning the PGA Championship; he'll play at the RBC Canadian Open, then the U.S. Open.




USATODAY.com - Published