Renée Zellweger
American actress and producer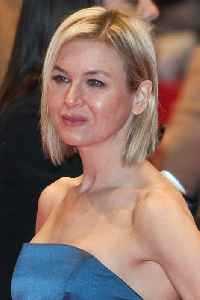 Renée Kathleen Zellweger is an American actress and producer. She is the recipient of numerous accolades, including an Academy Award and three Golden Globe Awards. Zellweger was one of the highest-paid actresses in the world by 2007, and was named Hasty Pudding's Woman of the Year in 2009.


Renée Zellweger lived with Judy Garland in her head for two years. Why it made her cry
Renée Zellweger was consumed with getting into character as tragic Judy Garland, a star whose vulnerability would "make you cry."
USATODAY.com - Published
Renee Zellweger's big return to TV
Renee Zellweger returns to TV for the first time in 18 years with Netflix drama, "What/If." (May 21)
USATODAY.com - Published
Renée Zellweger felt a 'sense of responsibility' in 'Judy'
The actor called her portrayal of Judy Garland a "continued sort of exploration" between the famous actress and singer's public persona and her private experiences. Rough cut (no reporter narration).
Credit: Reuters Studio Duration: 02:09Published
Renee Zellweger on 'Judy': 'We were all in love'
Renee Zellweger says she and her co-stars were celebrating Judy Garland every day on set while making the upcoming biopic "Judy": "We were all in love." (May 16)
USATODAY.com - Published
Renee Zellweger shines as Judy Garland in first 'Judy' trailer
The first trailer for the biopic "Judy," starring Renée Zellweger as Judy Garland, has arrived.
USATODAY.com - Published
New on Netflix in May 2019: Amy Poehler comedy, Spike Lee film, Renee Zellweger series
In May 2019, Netflixhas plenty of original shows and movies, including projects with Amy Poehler, Ali Wong, Renee Zellweger and Linda Cardellini.
USATODAY.com - Published
Search this site and the web:
You Might Like