Peru
Country in South America
---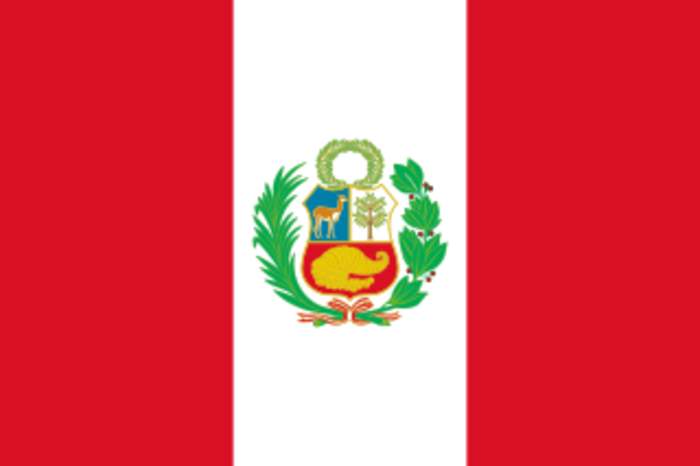 Peru, officially the Republic of Peru, is a country in western South America. It is bordered in the north by Ecuador and Colombia, in the east by Brazil, in the southeast by Bolivia, in the south by Chile, and in the south and west by the Pacific Ocean. Peru is a megadiverse country with habitats ranging from the arid plains of the Pacific coastal region in the west to the peaks of the Andes mountains extending from the north to the southeast of the country to the tropical Amazon Basin rainforest in the east with the Amazon river. At 1.28 million km2, Peru is the 19th largest country in the world, and the third largest in South America.
A couple of spectacled bears were seen wandering around the ruins of the tourist-free Machu Picchu.
Rocks and tear gas went flying in rural Peru on Tuesday (December 21), after workers from agricultural export companies protested..
The Peruvian police operation also resulted in the arrest of one person. Emer McCarthy reports.