Second Vatican Council
Roman Catholic ecumenical council held in Vatican City from 1962 to 1965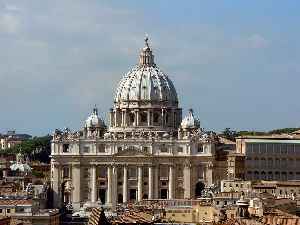 The Second Ecumenical Council of the Vatican, commonly known as the Second Vatican Council or Vatican II, addressed relations between the Catholic Church and the modern world. The council, through the Holy See, was formally opened under the pontificate of Pope John XXIII on 11 October 1962 and was closed under Pope Paul VI on the Solemnity of the Immaculate Conception on 8 December 1965.


You Might Like
Today in History for October 11th
Highlights of this day in history: Congress OK's U.S. military force against Iraq; Former President Jimmy Carter wins Nobel Peace Prize; Anita Hill accuses Supreme Court pick Clarence Thomas; Second..
USATODAY.com - Published
Search this site and the web: