Queens
Borough in New York City and county in New York, United States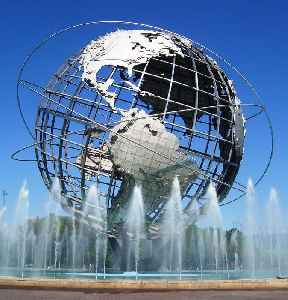 Queens is a borough of New York City, coterminous with Queens County, in the U.S. state of New York. It is the largest borough geographically and is adjacent to the borough of Brooklyn, at the western end of Long Island, and Nassau County to its east. Queens also shares water borders with the boroughs of Manhattan, the Bronx, and Staten Island. The borough of Queens is the second-largest in population, the first being Brooklyn; with an estimated population of 2,253,858 residents in 2019, approximately 47.5 percent of them foreign-born. Queens County also is the second most populous county in the U.S. state of New York, behind Kings County, which is coterminous with Brooklyn. Queens County is the fourth most densely populated county among New York City's boroughs, as well as in the United States. If each of New York City's boroughs were an independent city, Queens would be the nation's fourth most populous, after Los Angeles, Chicago, and Brooklyn. Queens is one of the most ethnically diverse counties in the United States, as well as the most diverse among highly populated counties and the most linguistically diverse place on Earth.


Reduced voting sites, heated races in NY and KY

New York, Kentucky were among the six states holding primaries Tuesday, with heated, key races and fewer polling sites due to social distancing restrictions. Lisa Bernhard has more.
Credit: Reuters Studio Duration: 02:20
Published
NY police officer suspended over apparent chokehold

A New York police officer was suspended on Sunday after a video posted online appeared to show him rendering a Black man unconscious in a chokehold during an arrest, a few days after city council..
Credit: Reuters Studio Duration: 02:04
Published
People Are Zooming Their Respects As Online Funerals Become The Norm

In the wake of the novel coronavirus COVID-19 pandemic, more funerals are taking place in the digital world. An online funeral may be a half-measure, but it provides at least some form of closure for..
Credit: Wochit News Duration: 00:43
Published



NYPD officer suspended without pay after an 'apparent chokehold incident' in Queens

A New York police officer has been suspended without pay after an "apparent chokehold incident" at a beach in Queens.  




USATODAY.com - Published





New York to allow hospital visits, host US Open

New York's governor says hospitals and group homes can now allow visitors and the U.S. Open will be played in Queens from Aug. 31 to Sept. 13, but without fans in attendance. (June 16)  




USATODAY.com - Published





'Lord Have Mercy': Inside One of New York's Deadliest ZIP Codes

In early March, doctors at St. John's hospital in Far Rockaway identified the first Covid-19 patient in Queens. Now, there is an uneasy lull and the staff fears a second wave will come.




NYTimes.com - Published





American Airlines, Hyatt hotels offer free vacations to NYC healthcare workers after pandemic

American Airlines and Hyatt will give free three-day trips to about 4,000 doctors, nurses and other workers at a public hospital in Queens, New York.




USATODAY.com - Published





On next COVID-19 front line, New York nurse tends to discharged patients at home

Nurse Flora Ajayi parks her car on a residential block in Queens, New York and pops open the trunk, revealing plastic bins full of personal protective gear. She dons gloves, a blue gown, two masks, a..




Reuters - Published





New Yorkers talk about when to open economy

As governments grapple with when and how to reopen, people in the hard-hit Corona section of Queens were mixed on when they would feel safe opening up the ecomony. (14 April)  




USATODAY.com - Published





A New York City-based choir virtually congregated to sing for Good Friday

The Queens-based choir of St. Sebastian Roman Catholic Church delivered an online performance of "Via Dolorosa."




USATODAY.com - Published




New York City hospital at 'center of this crisis' sees 13 coronavirus deaths in 24 hours

The deaths occurred Tuesday to Wednesday at the Queens hospital as New York continues to battle COVID-19, the disease caused by the new coronavirus.




USATODAY.com - Published





Citing Murder, Top Trump Official Condemns N.Y. Sanctuary Policy

"A phone call, one simple phone call, and Ms. Fuertes would be alive today," the ICE head said, referring to a 92-year-old woman killed in Queens.




NYTimes.com - Published





Cooking Grease Down a Drain Eyed in Sewage Flood of 300 Homes, Officials Say

A blocked pipe caused sewage to back up several feet deep in homes in a Queens neighborhood as officials looked at a familiar culprit on the heels of Thanksgiving.




NYTimes.com - Published





NYC 'Dreamer' at center of Supreme Court case

A 29-year-old certified nursing assistant from Queens is a lead plaintiff in a lawsuit to preserve DACA that will be heard by the Supreme Court this week. Martin Batalla Vidal came to the U.S. from..




USATODAY.com - Published





Students with autism make music with iPads

For years Adam Goldberg, a classical pianist who teaches music at a school in Queens, New York, struggled to break through to his students who have serious learning disabilities, such as autism, until..




CBS News - Published





11 of Our Best Weekend Reads

De Niro and Pacino. Alyssa Milano. Flea. Taste-testing plant-based burgers. The sunless world of immigrants in Queens. And more.




NYTimes.com - Published





Sanders endorsement is "most authentic decision to let people know how I feel," AOC says

Congresswoman Alexandria Ocasio-Cortez formally endorsed Senator Bernie Sanders at a rally in Queens on Saturday. In an exclusive interview with CBS News political correspondent Nikole Killion,..




CBS News - Published





AOC endorsement is "very significant," Sanders says

Congresswoman Alexandria Ocasio-Cortez formally endorsed Senator Bernie Sanders at a rally in Queens on Saturday. In an exclusive interview with CBS News political correspondent Nikole Killion, Sanders..




CBS News - Published





"This campaign is about fundamental change": Bernie Sanders' campaign co-chair addresses 2020 run

Democratic presidential candidate Bernie Sanders returned to the campaign trail Saturday. Campaign co-chair and San Juan, Puerto Rico Mayor Carmen Yulin Cruz joined CBSN following Sanders' Queens rally..




CBS News - Published





Alexandria Ocasio-Cortez Is Endorsing Bernie Sanders. Will That Matter?

Mr. Sanders, in his first rally since his heart attack, will appear in Queens with Ms. Ocasio-Cortez. Ilhan Omar has also endorsed him.




NYTimes.com - Published





NYC lawmakers vote to close massive Rikers jail

Rikers, which has 10,000 beds, is a 400-acre jail complex located on an island in the middle of the East River, between Manhattan, Queens and the Bronx




CBS News - Published





From 2008: Newspaper man Jimmy Breslin

Used to be every big city newspaper had a guy who knew what was what, to whom both cops and crooks wanted to tell their stories. A guy like Jimmy Breslin, as New York as the A train. Harry Smith walks..




CBS News - Published





As Serena fights for the throne, a duchess watches

Amid the excitement of Serena Williams' latest bid for U.S. Open glory, some off-court news buzzed about the plaza at Flushing Meadows: a duchess had come to Queens.




Reuters - Published




Archery teacher aims at increasing diversity in sport

Larry Brown has dedicated his life to archery. He first started shooting as a child at a garbage dump in Queens, with a bow carved from a neighborhood tree. His skill launched him into the Ivy League,..




CBS News - Published





Teen arrested for alleged ISIS terror plot in Queens, New York

A 19-year-old is expected to appear in federal court today in connection with an alleged terror plot. Officials say he was planning a knife attack inspired by ISIS. Jenna DeAngelis reports for CBSN New..




CBS News - Published





Woman arrested in connection to death of famed NYC chef

A woman has been arrested and charged in the death of a prominent New York City chef after his body was found at a Queens hostel. Prosecutors say she's a sex worker who is also linked to two other..




CBS News - Published





Popeyes spicy chicken sandwich launch heats up social media

A sign posted inside a Popeyes Louisiana Kitchen in the Queens borough of New York on Friday said the restaurant was out of its newly launched fried chicken sandwich. Other outlets in the city were..




Reuters - Published





Missing NYC chef found dead

New York City police discovered the body of a missing chef at a Queens hostel Thursday, NYPD said in a statement. Andrea Zamperoni, 33, had been missing since Monday, worrying his friends and coworkers..




CBS News - Published





Progressive candidate concedes in New York City Democratic primary

The Democratic primary race for Queens district attorney finally came to end an end on Tuesday with political newcomer Tiffany Cabán, a progressive backed by U.S. Representative Alexandria..




Reuters - Published





With 46K blacked out, New York Gov. Andrew Cuomo rips Con Edison: 'They should have been better prepared'

New York Gov. Andrew Cuomo slammed electricity company Con Edison for blackouts in Brooklyn and Queens on Sunday night amid a heat wave.




USATODAY.com - Published




Trump relished rally chant, Ocasio-Cortez tells constituents in Queens

U.S. Representative Alexandria Ocasio-Cortez said on Saturday that President Donald Trump relished a chant by the crowd at a campaign rally this week that called for a Democratic congresswoman to be..




Reuters - Published





New York businesswoman and Jamaican immigrant Scherie Murray launches campaign to unseat Ocasio-Cortez

"There's a crisis in Queens and it's called AOC," said Scherie Murray, a Republican businesswoman who is challenging Ocasio-Cortez in 2020.




USATODAY.com - Published





Recount in New York City Democratic primary to begin Tuesday

A recount will begin on Tuesday in the Democratic primary race for district attorney in the New York City borough of Queens, a contest that drew national attention, an official said on Friday.




Reuters - Published





Peter Gotti, Gambino crime family mobster, says he's sorry, seeks release from prison

Peter Gotti, who took over after Gambino mob boss John Gotti, seeks compassionate release from prison. He says he's sick and wants to live in Queens.




USATODAY.com - Published




New tally flips surprising results of Queens district attorney race

Political newcomer Tiffany Cabán seemingly defeated the establishment candidate in the primary in June




CBS News - Published





New York progressive backed by AOC declares victory in local Democratic primary

Political newcomer Tiffany Caban, a progressive Democrat endorsed by U.S. Representative Alexandria Ocasio-Cortez, declared victory in a close-run primary race for district attorney in the New York..




Reuters - Published





AOC's backing boosts New York progressive in local Democratic primary

Political newcomer Tiffany Caban, an insurgent progressive Democrat endorsed by U.S. Representative Alexandria Ocasio-Cortez, led a nationally watched primary race for district attorney in the New York..




Reuters - Published





Cardi B indicted by grand jury in NY court following strip club brawl legal woes

Cardi B was indicted by a grand jury in Queens on Friday, a Queens District Attorney's Office spokesperson confirmed.




USATODAY.com - Published