Massachusetts Institute of Technology
Private research university in Massachusetts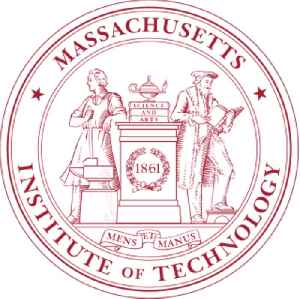 Massachusetts Institute of Technology (MIT) is a private research university in Cambridge, Massachusetts. The institute is a land-grant, sea-grant, and space-grant university, with an urban campus that extends more than a mile (1.6 km) alongside the Charles River. The institute also encompasses a number of major off-campus facilities such as the MIT Lincoln Laboratory, the Bates Center, and the Haystack Observatory, as well as affiliated laboratories such as the Broad and Whitehead Institutes. Founded in 1861 in response to the increasing industrialization of the United States, MIT adopted a European polytechnic university model and stressed laboratory instruction in applied science and engineering. It has since played a key role in the development of many aspects of modern science, engineering, mathematics, and technology, and is widely known for its innovation and academic strength.


Trump reverses decision on foreign students

[NFA] The Trump administration on Tuesday, abandoned its attempt to force foreign students to leave the United States if all of their classes are to be taught online this autumn. It was a dramatic..
Credit: Reuters - Politics Duration: 01:03
Published
Harvard and MIT Sue Trump Administration Over Foreign Student Visa Rule

The universities sued the administration due to its guidance preventing foreign students from staying in the US if they're enrolled in online-only courses.
Credit: Cover Video STUDIO Duration: 00:52
Published
WH slams Harvard, MIT lawsuit over international students

White House spokeswoman Kayleigh McEnany on Wednesday condemned a lawsuit filed by Harvard University and Massachusetts Institute of Technology, seeking to block a new Trump administration rule that..
Credit: Reuters Studio Duration: 00:54
Published
You Might Like



As Universities Seek to Block Visa Rules, Trump Threatens Tax Status

Harvard and M.I.T. want a court to protect foreign students taking online classes. After a hearing, President Trump said he was ordering a review of universities' tax-exempt status.




NYTimes.com - Published





Harvard, MIT sue Trump administration over ICE foreign-student rule, deeming it cruel and reckless

Harvard and MIT sue the U.S. government to block an attempt by ICE to bar foreign students from attending schools that teach only online this fall.




USATODAY.com - Published




Harvard and M.I.T. Sue to Stop Trump Student Visa Rules for Foreign Students

Universities opposed a policy that would require students to take at least one in-person class or be denied permission to study in the United States.




NYTimes.com - Published





Coronavirus Live News and Updates

Brooks Brothers, the clothier that traces its roots to 1818, filed for bankruptcy. Harvard and M.I.T. sued the Trump administration over its plan to require foreign students to attend classes in..




NYTimes.com - Published





Dennis Nagle, Free Spirit With an Engineer's Mind, Dies at 78.

He lived a life of sex, drugs and rock 'n' roll before settling into a fulfilling job at M.I.T. late in life. He died of the coronavirus.




NYTimes.com - Published





Three U.S. local governments to adopt coronavirus contact tracing app: MIT

Three U.S. local governments plan to sign deals this week to become the first to adopt a location tracking app aimed at preventing new outbreaks of the novel coronavirus, a spokesman for the..




Reuters - Published





Study casting doubt on Bolivian election fraud triggers controversy

A study by Massachusetts Institute of Technology experts that called into question the alleged election fraud that drove Bolivian President Evo Morales to resign has triggered sniping between left and..




Reuters - Published





MIT administrators knew about Jeffrey Epstein's $850K in donations

MIT administrators knew about Jeffrey Epstein's $850K in donations




USATODAY.com - Published




MIT's "virtually indestructible" mini cheetah robots show off flips

Researchers at the Massachusetts Institute of Technology are making headlines for their small army of "mini cheetah robots." According to MIT News, the robots weigh about 20 pounds and researchers..




CBS News - Published





Inside MIT's 'Future Factory'

Scott Pelley goes to MIT's Media Lab where crazy ideas become reality




CBS News - Published




Making ideas into reality at MIT's "Future Factory"

For more than 30 years, MIT has been recruiting people with crazy ideas to work in their Media Lab, where life-changing inventions are created. 60 Minutes got a peek at what they're working on now...




CBS News - Published




How cryptocurrencies could let you make money off your data

Sales of your personal data are a lucrative business for large internet companies, but what if you could sell your information for a personal profit? Neha Narula, director of the Digital Currency..




CBS News - Published





Nobel in economics awarded to trio for work to alleviate poverty

American Michael Kremer at Harvard and 2 others at MIT honored for pioneering ways to fight global poverty by focusing on small, more manageable issues




CBS News - Published





M.I.T. Media Lab project accused of misleading investors

Reasearchers at M.I.T.'s Media Lab are accusing the makers behind a "food computer" of misleading investors and the media about the device's abilities. CBSN spoke with New York Times contributor Noam..




CBS News - Published





MIT's Media Lab investigated for alleged environmental regulation violations

MIT's Media Lab is under investigation by state regulators. A new Propublica investigation reveals that researchers there may have violated state environmental regulations by dumping wastewater —..




CBS News - Published





M.I.T. Media Lab, Already Rattled by the Epstein Scandal, Has a New Worry

Former researchers for a "food computer" initiative at the lab say the project's leader misled outsiders about how it was going.




NYTimes.com - Published





Brown University Puts Official Tied to Jeffrey Epstein's M.I.T. Gifts on Leave

Internal M.I.T. emails suggest that the official, Peter Cohen, was deeply involved in efforts to conceal donations coordinated by the disgraced financier.




NYTimes.com - Published





MIT media lab director Joichi Ito resigns over ties to Jeffrey Epstein

Joichi Ito, the director of an influential academic center at MIT, resigned Saturday over his ties to convicted pedophile and accused sex trafficker Jeffrey Epstein. According to a bombshell New Yorker..




CBS News - Published





Director of MIT's Media Lab steps down in wake of Epstein revelations

The director of the Massachusetts Institute of Technology's Media Lab stepped down on Saturday after a New Yorker magazine article revealed that the lab tried to conceal donations from disgraced late..




Reuters - Published





MIT sets review of donations, apologizes for Jeffrey Epstein ties

Massachusetts Institute of Technology President Rafael Reif said on Thursday that the elite university would review its process for accepting donations after taking about $800,000 from foundations..




Reuters - Published





More fallout over MIT's past ties to Jeffrey Epstein

MIT is facing backlash after it was revealed the school took money from Jeffrey Epstein. At least two researchers have reportedly announced plans to resign from the MIT Media Lab in protest. Boston..




CBS News - Published





Word of Jeffrey Epstein's $200K donation causes senior MIT lab staffer to resign

Controversy surrounding Jeffrey Epstein's donations to the MIT lab date back to 2015. He reportedly gave over $200,000.




USATODAY.com - Published




Survivors Network, Ultra Deep, The Future Factory

Parents of a 2012 Aurora, Colorado, shooting victim travel the country to help others impacted by mass shootings; Then, what lies at the bottom of one of the deepest holes ever dug by man?; And, making..




CBS News - Published





Untangling the Facebook data scandal, Inside MIT's 'Future Factory', For better or worse: Living with Alzheimer's

Lesley Stahl reports on Aleksandr Kogan, the link between Facebook and Cambridge Analytica; then, Scott Pelley goes inside MIT's 'Future Factory'; and, for better or worse, living with..




CBS News - Published





Risky partner: Top U.S. universities took funds from Chinese firm tied to Xinjiang security

The Massachusetts Institute of Technology and at least one other university have research partnerships with a Chinese artificial intelligence company that has business ties with police in China's..




Reuters - Published