Ladakh
Region administered by India as a union territory
---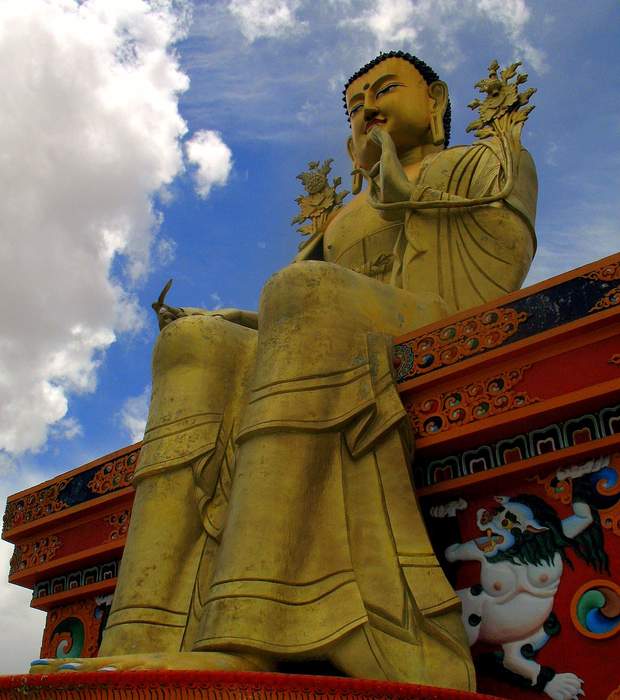 Ladakh is a region administered by India as a union territory. The region constitutes a part of the larger Kashmir region, which has been the subject of dispute between India, Pakistan, and China since 1947. It is bordered by the Tibet Autonomous Region to the east, the Indian state of Himachal Pradesh to the south, both the Indian-administered union territory of Jammu and Kashmir and the Pakistan-administered Gilgit-Baltistan to the west, and the southwest corner of Xinjiang across the Karakoram Pass in the far north. It extends from the Siachen Glacier in the Karakoram range to the north to the main Great Himalayas to the south. The eastern end, consisting of the uninhabited Aksai Chin plains, is claimed by the Indian Government as part of Ladakh, and has been under Chinese control since 1962. Until 2019, Ladakh was a region of the Indian-administered state of Jammu and Kashmir. In August 2019, the Parliament of India passed an act by which Ladakh became a union territory on 31 October 2019.
The '69th Senior National Volleyball (Men and Women) Championships' started at Biju Patnaik Indoor Stadium in Bhubaneswar on March..
Army Chief General MM Naravane spoke about India's position on the standoff with China in Ladakh and said that the resolve of..