RT (TV network)
Russian international television network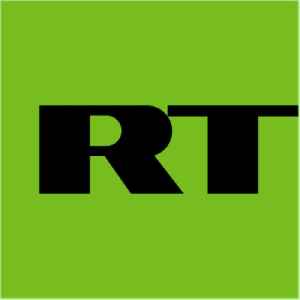 RT is a Russian government-funded international television network. It operates pay television channels directed to audiences outside of Russia, as well as providing Internet content in English, Spanish, French, German, Arabic, and Russian.


You Might Like
Spanish TVE says unidentified group aired Russia Today show on its website
Spanish state-owned broadcaster TVE said unidentified people illegally aired a Russia Today program featuring self-exiled Catalan separatist leader Carles Puigdemont on its website last Thursday.
Reuters - Published
Convicted Russian agent Maria Butina lands job hosting show for state-owned RT network
Butina, 31, was released from prison and deported to Russia in October after an 18-month sentence for conspiring to act as a Russian agent.
USATODAY.com - Published
Maria Butina, convicted in U.S. of being Russian agent, gets job as state TV host
A Russian woman jailed in the United States for working as a foreign agent and deported to Moscow has been hired by Russia's state-funded RT television as a host for an online show that mocks the..
Reuters - Published
Russia, in retaliatory move, to amend law to fine UK media
Russia's media regulator said on Thursday it planned to change the law so it could fine British and other foreign media working in Russia for breaching impartiality standards, a step it called..
Reuters - Published
Russia warns British media after RT fined for coverage of poisoned spy
Russia on Friday warned British media operating on its territory that they should be ready for consequences after Britain's media regulator fined the state-financed RT television channel over its..
Reuters - Published
Britain fines Russia's RT for breaking broadcast rules over Skripal and Syria
Britain's media regulator fined Russia's RT 200,000 pounds ($248,740) for breaching broadcasting impartiality rules in its coverage of the poisoning of former spy Sergei Skripal, Ukraine and the..
Reuters - Published