Jim Gaffigan
American stand-up comedian, actor, writer, and producer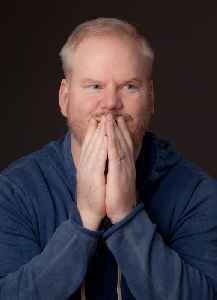 James Christopher Gaffigan is an American stand-up comedian, actor, writer, and producer. He was raised in Chesterton, Indiana. His material is often about fatherhood, observations, laziness, and food. He is also regarded as a "clean" comic, using little profanity in his routines. He has had several successful comedy specials, including Mr. Universe, Obsessed, and Cinco, all three of which received Grammy nominations. His memoir, Dad Is Fat (2013) and his most recent book, Food: A Love Story (2014), are both published by Crown Publishers. He co-created and starred in a TV Land television series based on his life called The Jim Gaffigan Show.


Jim Gaffigan on traffic
Comedian Jim Gaffigan will do anything to avoid coping with traffic, which has a way of making life miserable, from cradle to grave.
CBS News - Published
Jim Gaffigan on that unavoidable certainty of life: Traffic
The comedian will do anything to avoid traffic, which provides misery from cradle to grave
CBS News - Published
Search this site and the web:
You Might Like