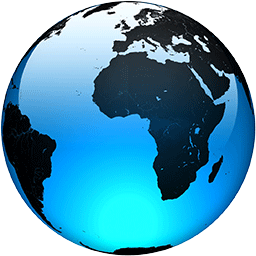 Business Highlights

Published
___

Powell's message to Congress: Rate cut is likely coming soon

WASHINGTON (AP) — Pointing to a weaker global economy, rising trade tensions and chronically low inflation, Chairman Jerome Powell signaled that the Federal Reserve is likely to cut interest rates late this month for the first time in a decade. Delivering the central bank's semiannual report to Congress, Powell said that since Fed officials met last month, "uncertainties around trade tensions and concerns about the strength of the global economy continue to weigh on the U.S. economic outlook."

___

Trump defends Acosta but will look 'closely' at Epstein deal

WASHINGTON (AP) — House Speaker Nancy Pelosi and many other Democrats are calling for Labor Secretary Alex Acosta to give up his job or be fired. Acosta was a federal prosecutor in Florida when he played a role in a secret 2008 plea deal that let billionaire Jeffrey Epstein avoid federal prosecution after he was accused of molesting teenage girls. President Donald Trump says he'll take a close look at Acosta's handling of the case involving Epstein, who has pleaded not guilty to new charges.

___

China's largesse in Tonga threatens future of Pacific nation

NUKU'ALOFA, Tonga (AP) — China has been paying bureaucrats from the impoverished South Pacific archipelago of Tonga all-expenses-paid training trips to Beijing each year. China also offered low-interest loans that analysts say could prove Tonga's undoing. The country of 106,000 people owes some $108 million to China's Export-Import bank, equivalent to about 25% of GDP. Tonga was considered the sleepy backyard of Australia, New Zealand and the U.S., but now China is increasing its influence, and the West is responding.

___

UK plan to control online porn is watched as test case

LONDON (AP) —...
Full Article