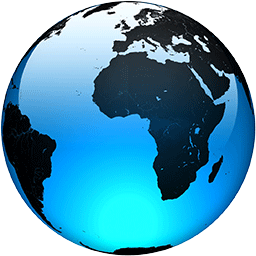 In California blaze, Spanish-speaking immigrants find help

Published
HEALDSBURG, Calif. (AP) — Two years ago, when fires ravaged Northern California, where tens of thousands Latinos in the U.S. illegally work at farms and vineyards, displaced families were seen sleeping on beaches or in their cars.

Farmworkers, construction workers and others in the service industry stayed away from evacuation centers for fear that immigration authorities would use the crisis as an opportunity to detain and deport people.

As another massive fire burns the same area this week, it's been a very different story, according to immigrants and community groups that work closely with them.

Translators and aid workers have been at evacuation centers, interviewing families and scouting out items they need, like baby formula, diapers or medication. Groups are raising funds and distributing cash for those out of work.

Local governments and California fire officials have increased bilingual outreach, posting social media updates in both languages. They also have told people that Immigration and Customs Enforcement won't have access to any shelters, trying to allay fears of an immigration raid.

"It was great because all these people were comfortable coming to these evacuation centers and it was something good to see," said Cal Fire spokesman Edwin Zuniga, who is bilingual and has been leading Spanish-language press conferences. "It made me feel good that these people felt safe and it made me feel good that I was able to give them this information in Spanish and reach out to them."

The fire burning in Sonoma County has forced over 180,000 to evacuate, has burned 167 homes and has grown to 121 square miles (313 square kilometers). Most of those evacuated have been allowed to return home, but they face power outages after California's biggest utility, Pacific Gas...
Full Article